Here's Why You Should Join Journalism Class
Hey Mustangs! Are you interested in creative writing, or do you have a class spot you need to fill? If so, here are the reasons why you should join ERHS's journalism class.
1. Creative Freedom The journalism class allows for a lot of creative freedom. There are a wide variety of topics you can write about. Some examples include sports, news, campus news, arts and entertainment, and opinion/editorial.
2. Set Schedule  There is a set schedule for publishing articles in the class. We publish articles every single Friday, so you know when your work will be due and you know what your workload will be. The other primary assignment is promoting the paper on social media. We post two promotions on any social media platform of our choice every week when we publish.
3. Light Workload There is not a lot of homework. The majority of your work can be done in class because you are given all of the class time to work on it. If you are taking a lot of hard classes, this class will not place an extra burden on you.
4. Relaxing Class This is a relaxing class. There is not a lot of pressure and it is an outlet for your creativity. If you take a lot of AP classes or are frequently stressed out, this class can be a good way for you to relax and just have fun with something you enjoy.
5. New Friends In the class, you will meet a lot of like-minded people who could possibly have the same interests as you. If you befriend people in your class, you can also write articles with them, like we are doing with this article.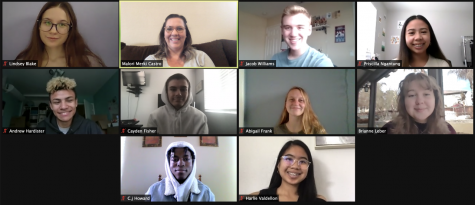 If you are still not convinced, hear it from our journalism teacher/advisor, Mrs. Castro. When asked why she thinks students should take journalism, she said "Any student can benefit from journalism because in the future we are all going to be consumers of journalism. Knowing where that comes from and how it works makes it so that we can better understand it. Doing it now in high school gives them an experience so that later on they can see it from where it came from and have a deeper and better understanding of it. It is such a great outlet to write in a different way than we are used to. It is freeing to write in the different topics and styles. For our class, we offer so much more than just the traditional journalism. You can try starting a podcast or starting a comic. It gives them that platform to get their different types of work out there."
To add onto that, we asked our classmate Brie Leber why she likes the journalism class. She said "I have always had a lot I've wanted to say and there isn't really places in school to necessarily talk about the things you want to talk about. I liked joining journalism because I felt like it gave me a place to write about the things I care about. I love writing but it is hard to find the motivation to write. This class made it easy. I also liked the format because I got to make a lot more choices about the way I wanted to write it. I also had a bunch of friends in the class."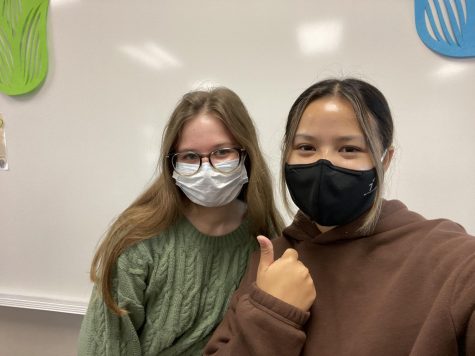 We hope to see new members of the journalism class next year! If you are interested in taking the class, please fill out the interest form here.