Being a Journalist During the Pandemic
And a journalist in general
What exactly is journalism? Is it really necessary in today's society? Why is it important?
Journalism is the activity of gathering, assessing, creating, and presenting news and information. It is also the product of these activities. The word journalism applies to the occupation, who gathers and publishes information based on facts and supported with proof and evidence.
However, in this time of the pandemic, resources are limited and journalists can't go to the event or place to cover for their stories. We have to rely on the Internet for everything and that includes citing your pieces of evidence properly, looking for interviewees, and finding photos that are free to use.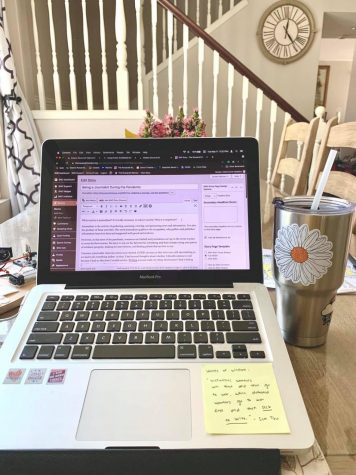 I became a journalist when the school year started. COVID-19 cases at that time were still skyrocketing so we had to do everything online. At first, I had second thoughts about whether I should continue or not because I had no idea how I would survive. Writing was not really my thing, but because I had a feeling that this class was calling me, I went for it.
My first ever story was about the release of the new "Mulan." I was so proud of myself when I accomplished it because as a first-time journalist, I never expected that I can create a newsworthy story. As time went by, I fell in love with journalism.
I always liked the idea of adding our topics to the storyboard every Tuesday, having to publish different stories every single week, and promoting our stories on different social media platforms. It wasn't that hard to get an A. Also, to make my workload easier, I decided to pace myself so I don't have to finish my story in one sitting because my train of thought gets easily interrupted.
If there are good days, there are also bad days. There are times that I feel like I'm not in the mood to write or I wasn't feeling myself because of personal problems and the negative emotions that this pandemic caused. I've had a hard time thinking of what topic I should cover for the week and I sometimes cannot find interviewees because I do not know a lot of people at school since I just moved here two years ago.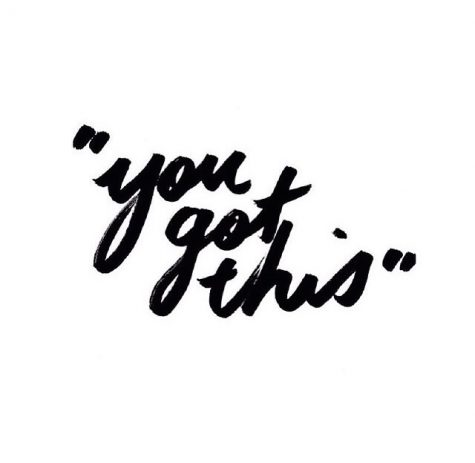 During my bad days, I learned that I should stay motivated no matter what because writing became my passion, or shall I say, being a journalist became my passion. Although it's normal to not feel like yourself sometimes' especially during these trying times, not losing the will to accomplish your task is something to keep in mind. Having that mindset will surely get you to the top.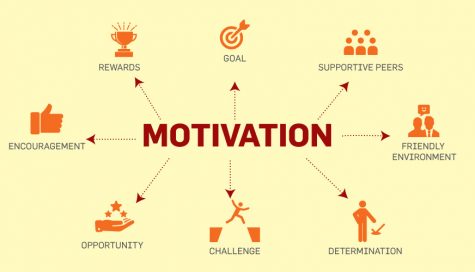 Another thing I learned is that every day is a chance to do better. Like what they say, "try and try until you succeed because success doesn't happen overnight." There is nothing wrong with doing it all over again. If you felt like you didn't do your best enough, try again until you achieve your goal.
I asked some of my fellow journalists who are in another country to share what their experience is like in this ongoing pandemic.
"Being a writer during the ongoing pandemic is tough. First, there is no personal interaction involved. That makes it even more challenging because I am used to interviewing people in person. But the world did not stop. There are still many stories and experiences that need to be covered. I made sure that through my articles, readers will feel the moments I captured," Marielle Ignacio said.
"My motivation was the pandemic itself. The pandemic did not hinder me from connecting with people and learning from their stories. Through the articles I've written, there is always a touch of hope."
According to Jessica Gomez, being a journalist is "a privilege because not everyone is being trusted by people with their own personal stories." This made her go on and search for inspiring stories to feature. Gomez concluded her statement by saying, "My motivation was the many first-time events that the pandemic gave the world. I am passionate to cover these events and share them with the greater crowd. After all, the pandemic is a historic occurrence that I want to be a part of."
Some people find journalism boring, but for me, I find it very enjoyable even though this school year went the way we didn't expect it to be and we did not make the most of everything. Being a journalist can sometimes be tough, but in the end, it's definitely worth it. All that hard work pays off when you see your story published.
Leave a Comment
About the Contributor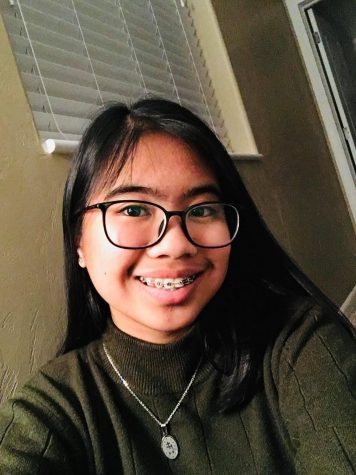 Harlie Anne Valdellon, Journalist
Harlie Anne Valdellon is a senior at Eleanor Roosevelt High School. In her entire life, she never expected that she would be a journalist. Harlie wasn't...