Why Indio is the Perfect Place to Spend a Weekend Getaway
We may not know this but sometimes, we need a simple vacation or shall I say, a weekend getaway to take a break from school or work. It's much needed especially if we feel drained or don't have the motivation anymore to accomplish what's important. Weekend getaways can boost your mental and emotional health by making you feel relaxed.
During the first week of the month, my family and I decided to spend a weekend with some of our relatives. It's been a while since we all got together so we invited them and they all agreed to come. Our first choice of place was Palm Springs because it was just an hour away, but sadly, we couldn't find an Airbnb that's available for our dates which were the 9-11.
As we scrolled through the list of Airbnbs, the cities that were available are Cathedral City, Desert Hot Springs, and Indio which were far from Palm Springs. But the Airbnbs in these cities were a bit expensive except for the ones in Indio.
My aunt thought that we should not consider Indio, not only because this city is far, but also because of the high crime rate. We were close to giving up until I found a place that fit our budget. It was a simple modern house but in Indio. I immediately showed my aunt the place and she said, "Maybe Indio is different now from how it was before, why not give it a try?" Our relatives also thought that the house was nice.
We booked the place for the 9-11 and for eight guests. Everybody was excited and planned who was going to bring food and drinks.
Friday the 9th came. After school, we were all busy packing our staff. We left during the afternoon, drove two hours, and arrived just in time for our check-in. Surprisingly, it was in a gated community. The place was huge even the kitchen, there were four bedrooms and a pool. Two of my aunts made steak and shrimp for dinner. Everybody enjoyed the night.
The next day, some of my aunts went to play golf early in the morning while my boyfriend and I went to see outdoor art exhibits. We just went to one art exhibit because it was too hot and windy.
All of us spent the afternoon swimming and relaxing. It was the perfect time to catch up and get to know my relatives more since I just arrived here in the US two years ago. That night, we had a homemade Korean barbecue and sang karaoke.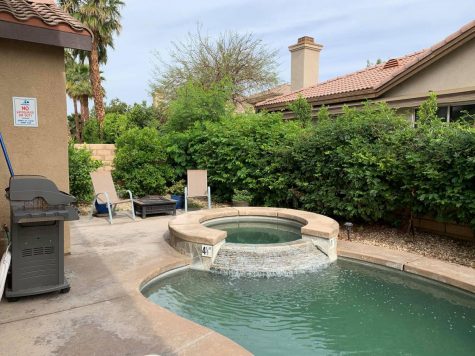 The check-out day came and we were getting ready to leave. We bid goodbyes to each other and we all wanted to do it again because everything went by so fast. I didn't realize it was a much-needed weekend getaway until we were driving home because I felt relaxed and recharged at the same time.
I can say that Indio is one of the perfect places to spend a weekend getaway because it feels like home and gives you this feeling of relaxation. It helps you not to think of your problems for a while. Also, because this city is near the desert, it gives you the chance to experience things that you may not normally experience.
"It was too short and went by fast," my Aunt Michelle said. "The place was definitely relaxing. Thank you for letting me be a part of it. Let's do it again next time!"
Another aunt of mine also shared her memorable experience by saying, "I miss our time in Indio. The place that we found is truly amazing. It's perfect for a family weekend getaway."
"Thank you for inviting me. Until next time!" she concluded.
If you're looking for a relaxing getaway for the weekend with family or friends, you can never go wrong with Indio. Always find time to take a break, even just a simple vacation, so when you return, you are recharged, motivated, and refreshed.
Leave a Comment
About the Contributor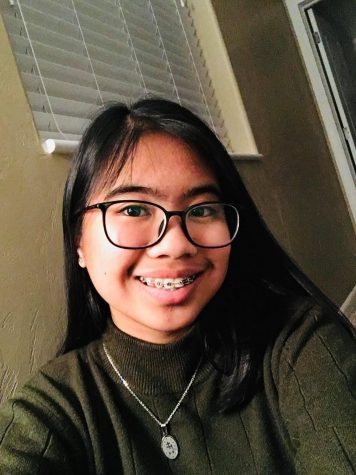 Harlie Anne Valdellon, Journalist
Harlie Anne Valdellon is a senior at Eleanor Roosevelt High School. In her entire life, she never expected that she would be a journalist. Harlie wasn't...