Aristotle and Dante Dive Into the Waters of the World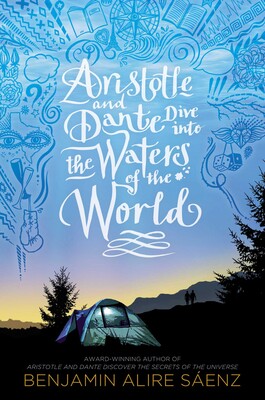 Lovers of "Aristotle and Dante Discover the Universe" by Benjamin Alire Saenz rejoice for the sequel that is being published October 12. Originally called "There Will Be Other Summers," the renamed sequel, "Aristotle and Dante Dive into the Waters of the World," follows the progression of Aristotle and Dante's relationship and other major life events.
The synopsis reads:
"The highly anticipated sequel to the critically acclaimed, multiple award-winning novel Aristotle and Dante Discover the Secrets of the Universe is an achingly romantic, tender tale sure to captivate fans of Adam Silvera and Mary H.K. Choi.

In Aristotle and Dante Discover the Secrets of the Universe, two boys in a border town fell in love. Now, they must discover what it means to stay in love and build a relationship in a world that seems to challenge their very existence.

Ari has spent all of high school burying who he really is, staying silent and invisible. He expected his senior year to be the same. But something in him cracked open when he fell in love with Dante, and he can't go back. Suddenly he finds himself reaching out to new friends, standing up to bullies of all kinds, and making his voice heard. And, always, there is Dante, dreamy, witty Dante, who can get on Ari's nerves and fill him with desire all at once.

The boys are determined to forge a path for themselves in a world that doesn't understand them. But when Ari is faced with a shocking loss, he'll have to fight like never before to create a life that is truthfully, joyfully his own."
Debi Kane, a family friend, thinks the book, "sounds like a classics YA novel, angsty and coming of age." She continues, "it seems romantic but more focused on how life changes change relationships. There seems like there will be some good twists and mistakes which will make the plot interesting."
I have read multiple Benjamin Alire Saenz books, but Aristotle and Dante hold a special place in my heart. I hope everyone takes the time to read both the original work and the sequel. You won't regret it.