Rise in Hate Crimes Against Asian-Americans
Over the past few weeks, the news has been flooded with hate crime stories against elderly Asians and Asian-Americans. According to the New York Police Department, hate crimes against Asians have increased by 1,900% since the outbreak of COVID-19. Even more so, there have been nearly 3,000 reports of anti-Asian have crimes reported in over 47 states and the district of Columbia. Unfortunately, these incidents are nothing new. Chinatowns and Asian communities in America elsewhere have been attacked due to xenophobia and sinophobia.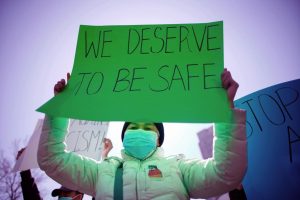 "Sometimes I wonder if the Asian American experience is what it's like when you're thinking about everyone else, but no one is thinking about you." – Steven Yeun
The Asian American and Pacific Islander (AAPI) community and allies across the country have cried for help against these hate crimes, whether through social media platforms or by marching in rallies:
"Something is changing in this generation of Asian Americans. We are tired of being told to keep our heads down and not make trouble. We are tired of Asian American kids growing up and being asked where they're really from, of having our eyes mocked, of being objectified as exotic or being told we're inherently unattractive. We are tired of the stereotypes in Hollywood affecting our psyche and limiting who we think we can be. We are tired of being invisible, of being mistaken for our colleague or told our struggles aren't as real." – Jeremy Lin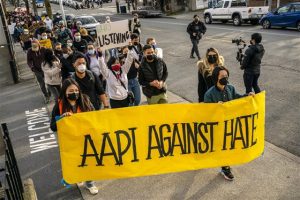 Hiba Khan, a student at Norco college, expresses her thoughts on these recent events. "Racism is nothing new to the AAPI community; however, there are no words to describe the way every Asian American feels as of right now after the uprise in hate crimes against the AAPI community during this pandemic. Seeing another after another innocent Asian American being racially targeted and discriminated against has Asian Americans across the country fearful for their friends and families," said Khan.
"It is essential that the issue of anti-Asian hate in this country pertain to not only the AAPI community but every American, in order to address the fear and pain of racially motivated discrimination to further practice commitments towards combatting racism and xenophobia."
Below are ways to take action and ways to help. We ask that you call out racism and xenophobia when present and that you hold those people accountable. Enough is enough.