How Catholics celebrated Holy Week amidst pandemic
Holy Week is one of the most important traditions for Catholics. It is the week between Palm Sunday and Easter. This year Holy Week started on Sunday, March 28, and ended Sunday, April 4. Also, it is observed with a special solemnity as a time of devotion to the Passion of Jesus Christ. Each day of the week is celebrated differently, but we remain spiritually focused and solemn.
During Holy Week, we recall the events leading up to Jesus's death by crucifixion and His Resurrection. From Palm Sunday, Holy Monday, Tuesday, and Wednesday, Maundy Thursday, Good Friday, Holy Saturday, and of course to Easter.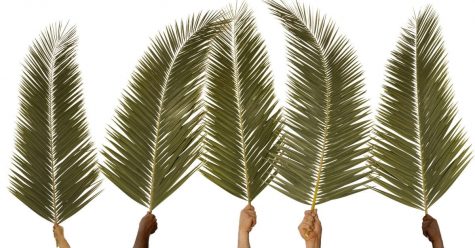 On Palm Sunday, which is the first day of Holy Week, we attend mass and buy our palm branches to be blessed by the priest. The feast commemorates Jesus's entry into Jerusalem. Upon His entry, the crowd raised their palm branches as symbols of victory and at the same time, triumph.
Holy Monday, Tuesday, and Wednesday is when we remember Jesus's teachings and apply them in real life. Some of the teachings were from "The Cleansing of the Temple," "The Fig Tree," and "The Temple Debates."
In the Philippines, during the Lenten Season, we participate in an activity called, "Pabasa ng Pasyon" or "Reading of the Passion of Christ" which is done during Holy Wednesday. We practice the "Pabasa" by constantly chanting the "Pasyong Mahal," an epic poem narrating the life, passion, death, and resurrection of Jesus.
We remember Maundy Thursday as the day of the Last Supper when Jesus also washed the disciples' feet. The night of Maundy Thursday is the night on which Jesus was betrayed by one of His disciples. When you attend Mass on this day, the priest and some members of the Church portray what happened especially the washing of the feet.
"Visita Iglesia" is also a Lenten tradition in the Philippines wherein Filipino Catholics visit seven churches on Maundy Thursday and Good Friday.
Good Friday commemorates Jesus's suffering and crucifixion. It is a day of penance, sorrow, and fasting. Holy Saturday, which is also called Easter Vigil, is the traditional end of Lent.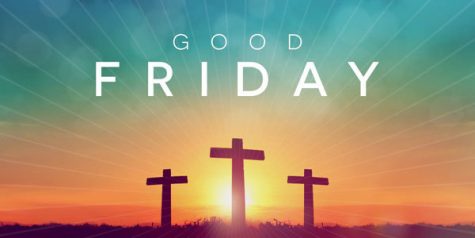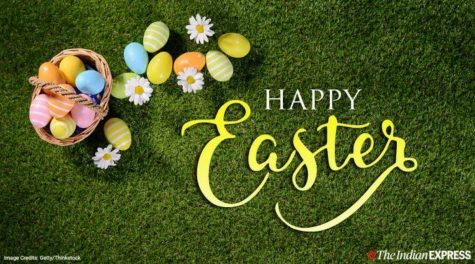 Easter Sunday is the celebration of Jesus's Resurrection. Here in the United States, Easter is famous for Easter egg hunting which children enjoy.
During these trying times, it's difficult to celebrate Holy Week the way we used to celebrate it. Everything is done outdoors and not every activity can be done because of the precautionary measures we have to observe. As much as possible, we stay home and attend the Holy Masses and activities online. It may not feel the same and it can be challenging for all but let's just offer it to God.
"My family and I remained very solemn during Holy Week. We continued the tradition of doing the 'pabasa' which we started on Monday and ended on Tuesday afternoon. We also attended online masses throughout the week from Palm Sunday through Easter Sunday. Although online, the spirit of Lent was still very alive and the ongoing pandemic did not stop that," Jessica Romualdez, a friend of mine said.
Easter Sunday was the highlight of her Holy Week because it represented hope in her life. "It taught me that like Jesus, I will also rise up from my problems and struggles in life," Romualdez concluded.
Bianca Sanchez also shared how she observed Holy Week. "I joined my family in doing our yearly Holy Week traditions. We heard mass at our parish for Palm Sunday, Maundy Thursday, Good Friday, and Easter Sunday. We were also in a prayerful mode throughout the week," she stated.
I also asked Sanchez what the highlight of her Holy Week was and she said, "The highlight of the week for me was watching the Passion of Christ. It made me appreciate the sufferings of Jesus more and it made my devotion to Him deeper. The movie was very vivid that I felt as if I was present in those actual moments 2000 years ago. This year's Holy Week was quite different because of the pandemic, but it still was a memorable and indeed a holy one."
Let us continue to not lose hope because every obstacle will definitely be worth it in the end. Let us also continue to pray for ourselves and for the country.
About the Contributor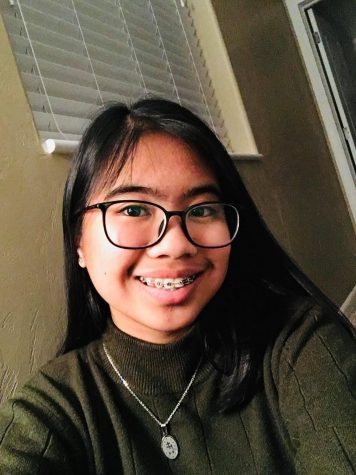 Harlie Anne Valdellon, Journalist
Harlie Anne Valdellon is a senior at Eleanor Roosevelt High School. In her entire life, she never expected that she would be a journalist. Harlie wasn't...