Shadow and Bone Coming to Netflix Soon
On April 23, Netflix will be releasing "Shadow and Bone," a series based on books by Leigh Bardugo. As someone who has been following the production of the show for a while, this is what I know.
Leigh Bardugo has created a book universe she calls the Grishaverse that includes the "Shadow and Bone" Trilogy, "Six of Crows" Duology, and "King of Scars" Duology.
The show will take place during the original trilogy, "Shadow and Bone," the shows namesake. It will also include prequel stories for the "Six of Crows" Duology.
The show starting with the first trilogy is important because the events from one series build onto the next series. There are personal connects between characters like Nina from "Six of Crows" being trained as a young girl by characters from "Shadow and Bone." There is also a historical and setting element to this book relation. The events of "Shadow and Bone" are major world news and make certain characters infamous. For example, Inej, main character in "Six of Crows," has a knife named after "Shadow and Bone" main character, Alina.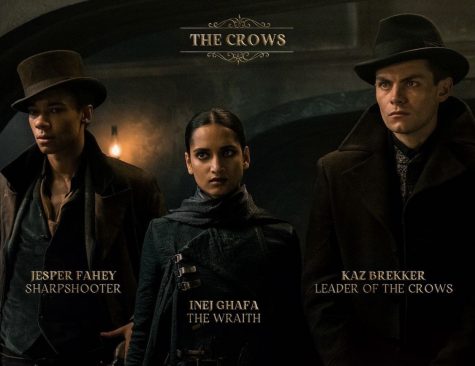 The trailer for "Shadow and Bone" is currently out on Netflix and linked here: Click Here! You can also check for updates on the "Shadow and Bone" Instagram, @shadowandbone. The actors created a welcome video where they introduce themselves and the characters they play on the official Instagram as well. Don't tell anyone but I have watched it religiously just to see my crush Jessie Mei Li, the actor playing Alina.
I also personally follow a "Shadow and Bone" update account called @shadowbonenetflix that has been posting updates and content since the show was first announced. The account has compiled tons of information from official press releases to informal Instagram lives from Leigh Bardugo, the book's author. I love having all my "Shadow and Bone" information in one place and it can help other catch up on what they might have missed.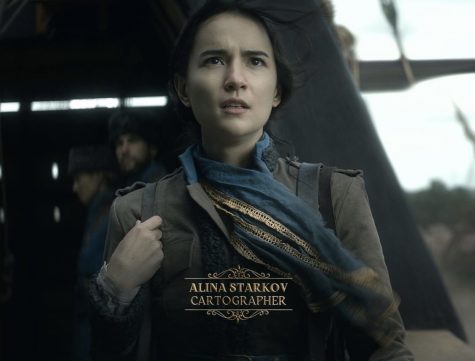 I made my sisters, Cate and Autumn Leber, watch the trailer and explained basics of the show and Autumn's first response upon seeing Jessie Mei Li was "wow pretty lady."
Obviously this makes me laugh but when I asked more about the show she continued, "the show looks cool and I liked the whole concept of her bringing light or something."
Autumn is a horror nerd and says "the monsters looked absolutely terrifying. Kind of like Venom and Godzilla had a baby but with wings. It's on my list to watch and it looks like the kind of show I would watch. I'll probably read the book first too."
Cate says the show "looks sick." She thinks "cinematically it looks awesome…little steam punk, a little magical. No idea what the plot is but I'll probably watch it anyway." She is however "bummed that it isn't out until the end of the month."
Make sure to keep your eyes out for new updates and support the show when it comes out!
About the Writer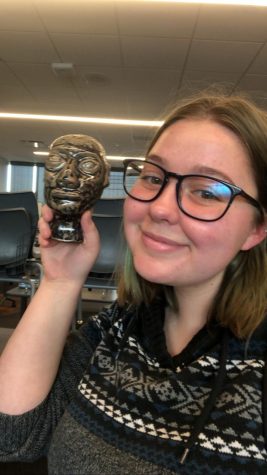 Brianne Leber, Editor and Journalist
Brianne Leber is a senior at Eleanor Roosevelt High School. She was drawn to journalism because of its ability to show different perspective to a large...