SteelSeries Arctis 7X review
After obtaining my new Xbox series X, I wanted to upgrade my current gaming headset to have a more enjoyable experience while gaming and found myself the SteelSeries Arctis 7X.
I have had these for a while, but wanted to be sure about them and I do believe these are one of the best headsets I've used. The model is specifically for Xbox hence the X in the 7X, but you are able to use these for any other preferred platform. The Arctis 7's do come in a PlayStation variant (7p), but will not work outside of the PlayStation platform like the 7X's.
The 7X/7P uses 40mm audio drivers that give incredible sound to the users, making games more immersive, and in first person shooters like Call of Duty, easier to hear footsteps and gun shots more clear to help locate the sound. Both cans include a USB-C dongle adapter that allows for lossless and low-latency 2.4GHz wireless audio up to 40 feet away.
One great thing about the wireless feature and how far I can take them, being able to walk from my room to any other place in my house without having to take them off. If I want to go grab a snack from downstairs, or a drink from the garage, I'm still able to chat with friends with little to no disconnecting. It has a battery life of 24 hours which is never a problem for me, I am able to play at least a good two days before having to charge them before I go to bed.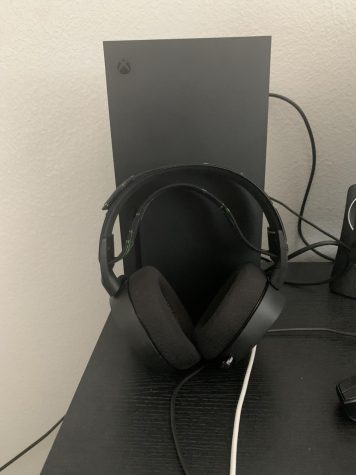 Because the transmitter is USB-C, it allows me to connect my headphones to my MacBook with no issue, making it easier to adjust the headphones sound using the SteelSeries app. The headset features the signature Ski Goggle Headband that offers extreme comfort without putting much pressure on the top of your head.
IGN stated, "The ski goggle headband floating design and breathable ear cups virtually eliminate any fatigue while wearing the headset."
When it comes to comfort it beats out any headset I've ever used, allowing me to wear them for hours and somethings forgetting they're even on my head. The headband can be adjusted to fit any head shape. The frame of the headband itself is made of lightweight aluminum, giving you a premium feeling for only $150.
On the ear cups themselves are the controls and inputs. There's a standard volume dial that's large and has a textured grip on it so it's easy to find. A mute button sits above the volume dial and sits flush with the headset when the microphone is open. If the microphone is muted, the button actually pops out so it's easy to tell whether it's muted or not. The mic also features a small LED strip light on it that illuminates red when muted, so it's easy to tell which state it's in. On the right ear cup is the power button that doubles as the battery indicator, illuminating green, yellow, or red to let you know about how much battery life is remaining. What you get in the box is Arctis 7X Headset, USB-C wireless transmitter, Mobile audio cable, Charging cable, USB-C to USB-A adapter.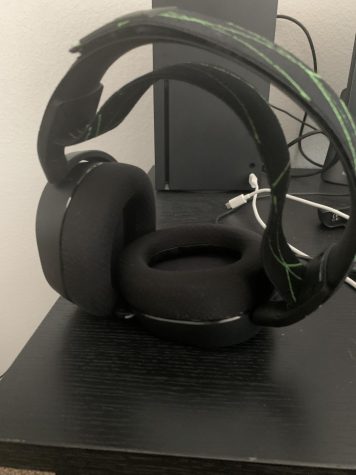 The only problem I have with the headset is the clear cast mic, as it's hard for people to hear me so having to use the app I have to adjust it to full volume which then allows friends to hear everything I am doing which can get a little annoying, which 9to5Toys does state, "It's not going to sound as good as a dedicated condenser mic but is perfectly fine for most gaming situations."
Other than that I think these are great, amazing battery life, great sound, and amazing wireless connectivity. IGN states, "The minor limitations with the Arctis 7P make the Arctis 7X the best overall option whether you're planning to play on Xbox Series X or PS5," while 9to5Toys states the Arctis 7X are, "My favorite Xbox Series X headset so far." I never once thought about taking them back and will continue using them.
About the Writer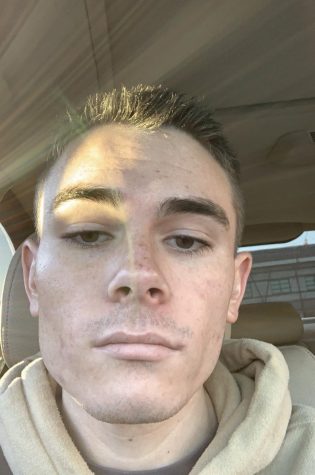 Cayden Fisher, Journalist
Cayden Fisher is a senior at Eleanor Roosevelt High School. Cayden has a strong interest in cars and real estate. He decided to get into journalism because...