Korean BBQ: An all-time favorite
Whether you're eating out with family or friends, or going out on a date with your special someone, Korean barbecue is always a good choice because of its unique and savory taste. You don't actually have to be Korean or Asian to eat Korean barbecue. It's a dish for everyone to enjoy!
But what really is this Korean barbecue that everyone's crazy about?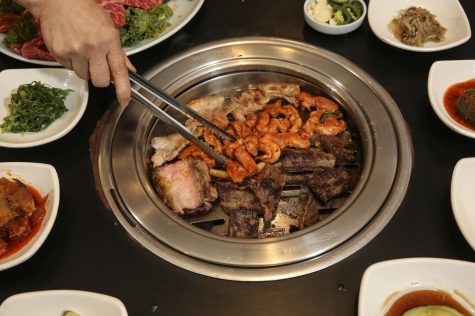 Korean barbecue refers to the popular method in Korean cuisine of grilling meat, typically beef, pork, or chicken. These are often prepared on gas or charcoal grills built into the dining table itself, but since it's a pandemic, we can't dine in and enjoy the usual experience of Korean barbecue.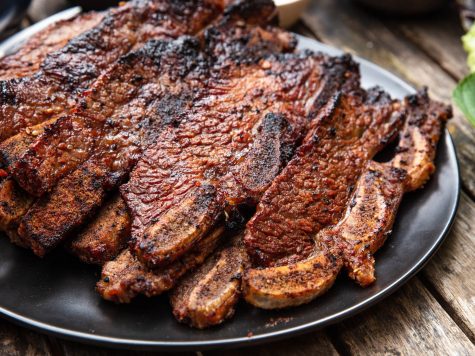 Galbi, or short ribs, and bulgogi, that are usually made with thinly sliced sirloin, ribeye, or brisket, are the best-known and the top tier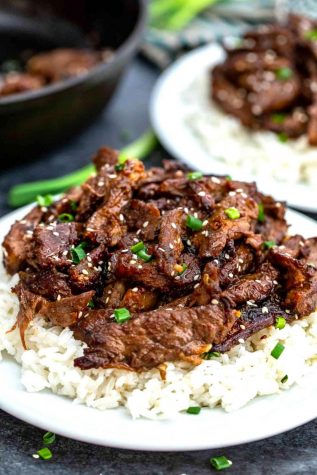 in Korean barbecue cuisine. Both employ a savory-sweet soy sauce-based marinade. There's also a choice of chicken, which is called buldak or "fire chicken" if you're not into red meat or pork, but into spicy.
Of course we should not forget about the sides which make everything taste good. The typical side would be kimchi which is made of cabbage and radish seasoned with garlic, ginger, and Korean chilies. There is also Korean seasoned spinach, Korean bean sprouts, and japchae which is the Korean Glass Noodle Stir Fry.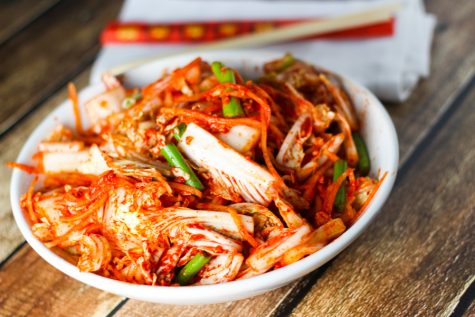 The meat and the sides would not be complete if there weren't rice and lettuce. Rice is a key component of any Korean meal. If you want to make it healthier, you can add lettuce to it. It wouldn't hurt to add greens to your meal.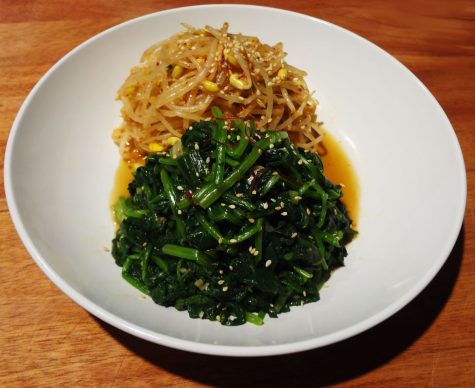 As a Filipino, I love the splash of flavors of this dish. I always end up wanting more. For me, it's a complete meal as it consists of meat for protein, vegetables as sides for vitamins and minerals, and rice for carbohydrates.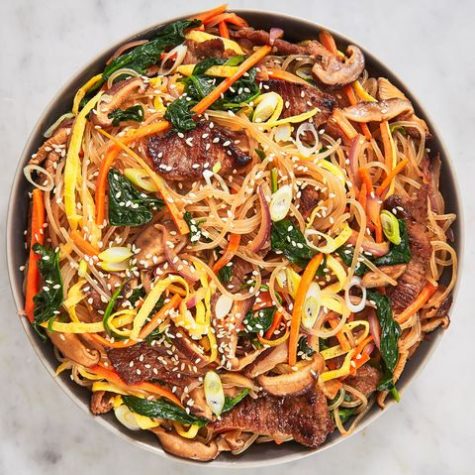 My favorite part about Korean barbecue is when you have it with your family because you get to enjoy the food together and share stories while eating. Even though it's a pandemic, it is not a hindrance to having delicious food.
Korean restaurants offer take-out and delivery to enjoy Korean barbecue at our own homes. It may not be the same as how we eat it in the restaurant where the grill is built in the dining table, but at least we have our family with whom we can enjoy it. Nothing beats eating together with family.
A friend of mine, Bea Martinez, said that Korean barbecue is her "comfort food" and that she will never get tired of it. Martinez likes how you get to cook it yourself. I asked who would she eat Korean barbecue with and she responded, "I prefer eating kbbq with my family and my boyfriend. For me, it's a good bonding experience to dine in a kbbq restaurant. The conversations we have while eating is also precious to me."
Dianna Salvador also shared her thoughts. "Kbbq is always on top of my list whenever I get the chance to choose where to eat. It is my all-time favorite. I love the simple flavor of the meats they offer as well as their entire menu of side dishes. It is always a worth meal to have," she said.
"I like to eat kbbq with my family and friends. It is our favorite hang-out because we get to eat a good meal and also we get the chance to enjoy the company of each and everyone. I had a lot of memories while eating kbbq, and I hope there is more to come!"
Looking for where to eat on your date or even just a simple get-together with family or friends? You can never go wrong with Korean barbecue!
Leave a Comment
About the Contributor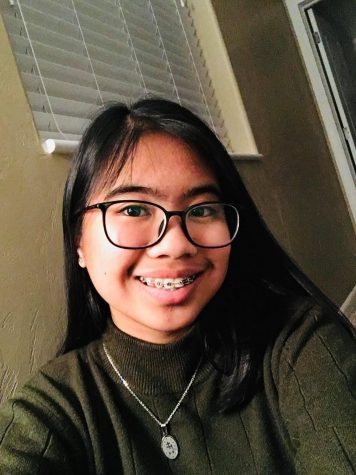 Harlie Anne Valdellon, Journalist
Harlie Anne Valdellon is a senior at Eleanor Roosevelt High School. In her entire life, she never expected that she would be a journalist. Harlie wasn't...