Disney California Adventure to Reopen
As we all know, Disneyland and California Adventure have been closed since March of 2020 due to the pandemic. It has almost been a year since guests have been able to really visit the two parks, and California residents and Disney fans alike have been wondering when they will get the opportunity to visit again.
Fortunately for those awaiting reopening, information regarding California Adventure possibly reopening soon has been released.
With the distribution of the COVID-19 vaccine, COVID cases in California have been decreasing, as well as hospitalizations due to the virus.
This has led Disney to propose a reopening plan.
There has already been controversy regarding whether or not Disneyland/California adventure should be allowed, as some oppose it due to safety concerns whilst others demand it in favor of all the furloughed employees and the economy.
Current California state legislature prevents theme parks from reopening until the county is in the least-restrictive COVID tier, meaning there could only be one daily COVID-19 case per 100,000 people.
A new bill to combat this and allow theme parks to open up faster has been proposed.
Disney's plan to reopen California Adventure is a "limited-time ticketed experience". The details were included in a letter to employees.
This event is set to occur in mid-March most likely. Capacity limits will be enforced and COVID guidelines such as social distancing and mask-wearing will be followed.
While rides won't be open for usage, food, beverages, and other forms of entertainment will be available. This is similar to what parks such as Knott's Berry Farm have done recently. It is in accordance with California state guidelines.
Not only will this allow Disney fans to return to one of their favorite places, it will also give hundreds of furloughed employees their jobs back.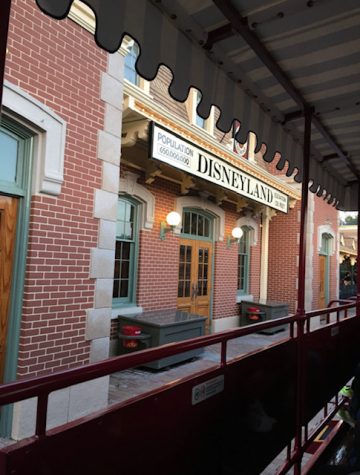 Downtown Disney at Disneyland has been open for a while now, as well as Disneyworld in Florida. It makes sense that Disney would try to reopen Disneyland and  California Adventure as soon as possible, as the state permits.
Around 1,000 Disney employees are expected to return for this experience.
California Adventure was supposed to open back in July 2020, but rising cases of COVID-19 prevented this from happening.
After being cooped up for months on end, I'm sure thousands will jump at the chance to reserve a spot for this. However, this means it will likely be extremely difficult to get tickets. So, if you're interested in going, be prepared for the masses who have the exact same idea as you!
Though there are some positive aspects to the park reopening, many are concerned about the safety and timing of it.
Student Cassandra Galarze believes that it's not a good idea to open California Adventure yet. She elaborated on this idea, saying that "We're getting closer to having relief, and opening nonessential public places would put us back at square one again."
As for when the park should open, Galarze added that "we should wait until summer [when] more people are vaccinated or have access to being vaccinated."
Galarze isn't the only one who feels this way, as many other Californians are inclined to believe opening up such a large theme park in the middle of a pandemic might not be a good idea.
Others have mixed feelings, such as ERHS student Elizabeth Ramos who said she feels "a bit of anger and yet at the same time utter joy" that California Adventure is supposed to be opening in the near future.
These conflicting feelings make sense, as we all have to weigh being safe with having fun, and ultimately decide if certain things are worth the risk.
Ramos also mentioned how "Disney was once an escape for [her] family", as it was for many others.
Disneyland (and California Adventure) is meant to be the happiest place on Earth, and it is hard to imagine it being closed for much longer. It is also hard to imagine being happy there rather than being worried about the pandemic, as well as your own safety and the safety of others.
Another ERHS student Lily Liang brought up the point that "Just because things might be looking a little better, doesn't mean there aren't people still dying."
This leads her to believe that "It's not a good idea, and it doesn't seems safe."
There are many differing viewpoints on whether of not this is a good idea, and it is still not set in stone that California Adventure will actually reopen. Plans for many other theme parks and other establishments to reopen have had to be scratched, whether it be due to state guidelines or judgement calls based on the COVID cases in the area.