Jinya Ramen Bar is Now Open in Eastvale
On February 8, Jinya Ramen Bar opened up its first Inland Empire location in Eastvale, California. Known for its "slow-cooked approach to ramen, made from broths simmered for 10 hours in-house," Jinya Ramen Bar's specialty in ramen is sure to please people of all ages and parties of all sizes (www.jinyaramenbar.com).
"At Jinya, experience ramen for the first time on this side of the Pacific like it was meant to be – with thick, rich broth in perfect balance with handmade noodles . . . Jinya is ramen culture, where the relationship between broth and noodles is serious but delicious business. From the water we use to prepare our broths – we only use FUJI which is 99.9 percent free from impurities – to the special aging process that our noodles undergo before they're cooked and served, we're crazy about ramen and pay meticulous attention to everything that goes into your bowl. You'll quickly see why at Jinya we say, 'No ramen, no life,'" (www.jinyaramenbar.com).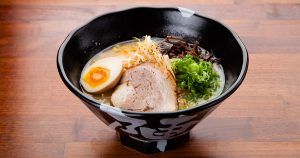 The Eastvale community has been anticipating the opening of Jinya Ramen Bar, especially with the surge in Asian restaurant openings in the city.
Keira Portell, manager of the Jinya Ramen Bar in Eastvale, says that "things are going well" and "the food has been tasting great."
When asked about the process of opening up a restaurant in the midst of a pandemic, Portell says, "it has been tough keeping employees because we have to make sure that we're maintaining social distancing and once one person feels a little sick, we have to make sure they stay out. It has been a little trying but we've been making it work as best as we can."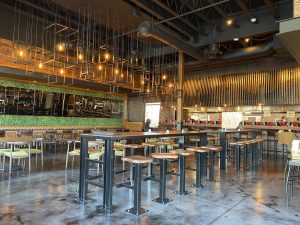 Despite the difficulty of maintaining a restaurant during these times, the restaurant and staff have high hopes for this year. "Our hope is to make sure that we bring Ramen to everybody in Eastvale – it seems like it's already halfway there," said Portell.
Jinya Ramen Bar is located at 12768 Limonite Ave., Ste #101 and is open every day from 11 am to 10 pm. They are currently open for outdoor dining and are offering delivery and takeout. Additionally, the restaurant is holding a special grand opening week promotion: Spicy Chicken Ramen, Spicy Creamy Vegan Ramen, and Tonkotsu Black for only $10. This promotion ends on February 14, so be sure to try their Ramen before the promotion ends! Congratulations to Jinya Ramen Bar's grand opening in Eastvale, the community looks forward to experiencing your Ramen culture!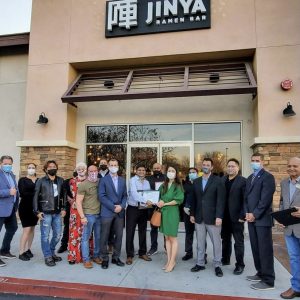 About the Contributor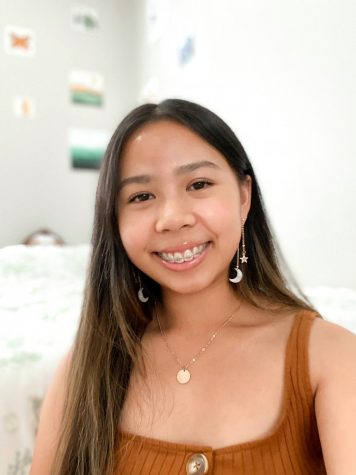 Priscilla Ngantung, Journalist
Priscilla Ngantung is an Indonesian-American senior at ERHS! She is the president of the Fashion Club and is a dedicated volunteer and worker at her church....