2020-2021 Yearbooks on Sale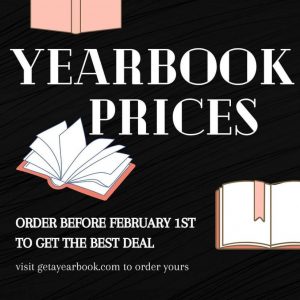 Despite the challenges of the pandemic, the yearbook team has worked hard and given their best effort to create a yearbook for the 2020-2021 school year! With school taking place virtually and remotely, it is understandable that the yearbook team would have difficulty putting together a yearbook with pictures and quotes. However, the team has done an amazing job in putting together a book that would still capture the wonderful memories of the school year.
"The yearbooks are $75 as of right now," said Uchenna Emerueh, the Vice President of the yearbook crew. "But, after February 1st, the yearbooks would go up 10 dollars, so the price would be $85."
I interviewed Marlee Randall, a member of the yearbook crew  on her thoughts of the finished product and the journey it took to get it completed: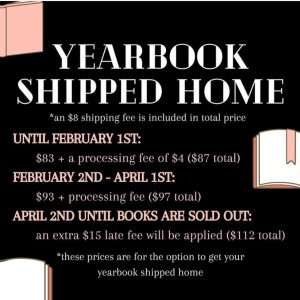 "This year has definitely been a tough year for us in ways we could never have imagined. Since the beginning of the school year, it was already a rocky start. The first few weeks of class we discussed a lot of topics that we would include, the layout of the pages, the theme of the book, how we will reach out to staff and students, etc. Normally all of that is taken care of over summer and we were already behind. Our biggest challenge we face is getting pictures and content, because of the pandemic the yearbook staff cannot go out and photograph every topic and event. We have been relying mostly on emails and messaging on social media to get into contact with everyone. I honestly thought it'd be impossible for a second but because of our amazing teacher and yearbook crew, we have managed to pull through the year and came out with something great," said Randall.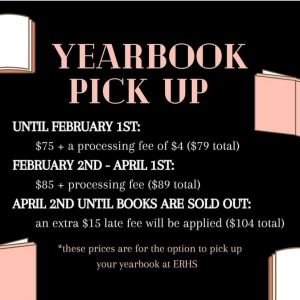 When asked what she was looking forward to for the yearbook, she said, "I am mostly looking forward to the finished product. I don't think many people give enough credit to how hard the yearbook team works. Especially after this year being our last year of high school, I'm really excited to see how we came up with a whole book out of almost nothing. This book is obviously going to be very different from your normal hardcopy. I think many students will enjoy it a lot. I just know after many trial and errors, ups and downs, it will all be worth it in the end."
Not only will buying a yearbook help support the yearbook team for all of their hard work, but it will also remind you of the positive things that happened during this uncertain school year. Be sure to buy your yearbook on sale for $75 before February 1st!