Super Bowl LV Preview: Kansas City Chiefs vs Tampa Bay Buccaneers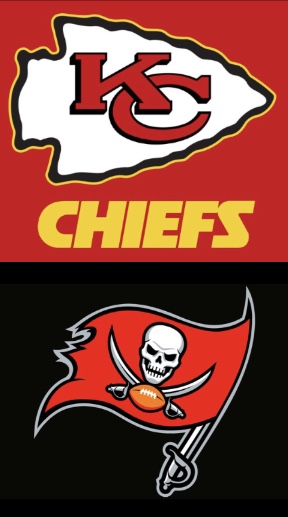 The NFL season is almost over, but the 55th Super Bowl game is almost here! The game will be played on February 7, at 3:30 PM, in Raymond James Stadium in Tampa, Florida. The two teams playing are the reigning world champion Kansas City Chiefs versus the Tampa Bay Buccaneers, who happen to be playing this Super Bowl in their home stadium by coincidence. This game has been anticipated for a very long time, even before the season began, as people did not know if there would even be a season due to the pandemic sweeping across the globe. Nevertheless, the NFL found a way to get on the field, without having to cancel a single game, unlike some other sports leagues.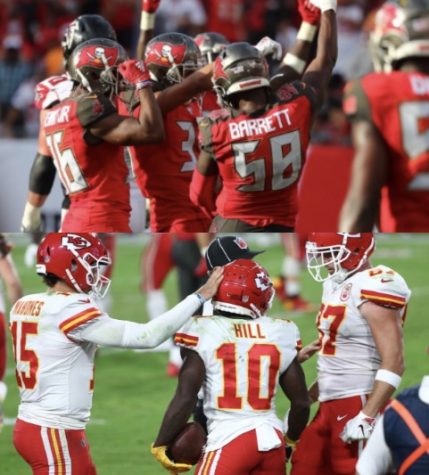 One of the teams playing in the big game are the Kansas City Chiefs, who have found their way back once more, after winning the super bowl last season, breaking a 50 year long Super Bowl drought. They are led by the young quarterback, Patrick Mahomes, who has played at an elite level the entire time he has been in the league. This year he racked up 4,740 yards with 38 touchdowns, and only 6 interceptions all year long. But Mahomes didn't do it all by himself, he had targets such as tight end Travis Kelce, and lightning fast wide receiver Tyreek Hill to help him out, getting 11 touchdowns for 1,416 yards, and 15 touchdowns for 1,276 yards, respectively.
Even the Buccaneers coach, Bruce Arians, commented on the Chiefs offense in a press conference bluntly saying, "I'm not really excited to play Tyreek Hill, and Kelce, and Mahomes. That's a formidable challenge, but our guys will be up for it."
Their defense has also been decent this year, with Frank Clark leading the defensive line, and Tyrann Mathieu holding down the secondary.
The other team playing in the Super Bowl are the Tampa Bay Buccaneers, who managed to pull off multiple upset victories against teams like the New Orleans Saints and the Green Bay Packers, both of which had better records than Tampa Bay during the regular season. Much of their success can be attributed to legendary quarterback Tom Brady, who even at the age of 43, is still playing top notch football, with a brand new team, no less.
This season once again has hushed critics of Brady, saying that he would struggle to adjust to a new offense, after leaving his longtime team, the New England Patriots. Although Brady maybe isn't as good as he used to be, though still pretty good, he was able to throw for 4,633 yards with a whopping 40 touchdowns, but had 12 interceptions during the regular season.
Brady even got some praise from the Chiefs head coach, Andy Reid, in a Monday press conference saying, "You can see where Tom's leadership on the offensive side is showing. He's playing at an extremely high level. And for somebody his age, it's unbelievable. I mean it's unbelievable for a 25 year old to be doing what he's doing, let alone a 43 year old."
Brady was joined by longtime teammate, tight end, Rob Gronkowski, as well as arguably the best receiving core in the league with Mike Evans, Chris Godwin, and Antonio Brown. Their defense has really stepped up during the playoffs too, with Ndamukong Suh on the defensive line, Lavonte David at linebacker, and Antoine Winfield at safety in the secondary.
The Buccaneers come into this match as the underdog in the affair. Currently, oddsmakers have the Chiefs as a -3 favorite, meaning the Chiefs are projected to win by a minimum of 3 points. They also project via the Sportsline model, with a 120-78 overall record dating back to the 2017 season, stating, "SportsLine's model is leaning under, with the simulations showing the teams combining for 56 points. The model also says one side of the spread has all the value."
Unlike other Super Bowls, people are torn on who to cheer for during the game, as Tampa is the underdog, but Brady has won six super bowls so far, and fans might like seeing a younger quarterback get more rings. The Chiefs have some likable and entertaining players that are a joy to watch, but they won last year and are the current favorite to win the game. It's not quite as clear cut as some of the previous Super Bowl matchups.
All in all, this year's unique Super Bowl will be an exciting and close match between two very good teams, with millions eager to watch the game and tune in to a now quasi American tradition.