Lupin: The Gentlemen Thief
A new series has popped up in Netflix's' array of releases in 2021, and it goes by the name "Lupin." The series has had many adaptations in the past, from novels and chronicles to anime and manga;  the story is timeless and still upholds a general theme. The character Lupin is known for his gentlemen characteristics, wit, intelligence, comedic remarks and more.
In the 2021 Netflix adaptation, story of Lupin the Gentlemen thief is just that; a story. In this world the main character Assane Diop takes influence from the series and applies it to himself and his actions. With his intelligence and charisma, Assane can be anyone anywhere in order to achieve his goal. As an African male in Europe, Assane seems to stand out, and it's clear that the new series "Lupin" is aware of this and so is the audience; making his feats and triumphs more amusing and seemingly impossible.
The plot is simple and seemingly straightforward, Assane's father was wrongly accused of stealing a precious treasure from wealthy businessman Hubert Pellegrini and is sent to death. During this time period discrimination and slight racism were cards at play. The minority word was still taken lightly, and Assane's father was manipulated into jail. Assane witnessing this at a young age takes matters into his own hands, promising revenge on Pellegrini, yet he will do it in style just like his and his father's literary hero. Now older with a kid and a questionable yet sincere relationship with his divorced wife, he carries out his plans while protecting his family in pursuit of the truth.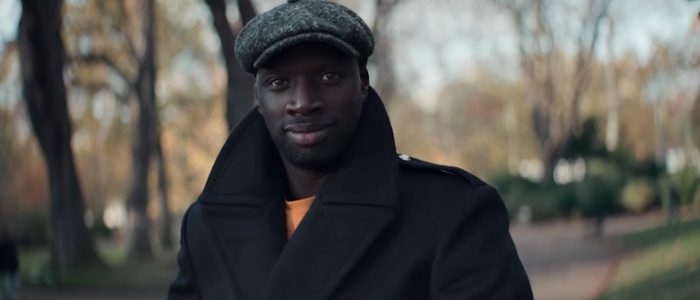 As far as audiences, high school student Marcus Tayag is new to the series and has never seen or watched the story before. After being given thorough description of the plot he gave his intake.
Marcus: "This is interesting, it reminds me of a reverse Sherlock concept; he's intelligent and capable, but he's on the other side of the spectrum".
C.J: "Honestly you're almost spot on with that description, the show has the same old time vibe but the theme is far more adventurous".
As far as storytelling, the show does a good job in bringing up and giving detail on a subject, and then giving a flashback to explain it moments later. The show moves between the past and the present frequently, which at times may seem confusing, but the story flows so well that it works in the end, making the series a fun and enjoyable mystery that's only in one season so far.