Farewell Dr. Goins!
With a new semester comes new changes, and one significant change this school year is the departure of Eleanor Roosevelt High School's amazing principal, Dr. Jeremy Goins. He has been the principal of ERHS for eight years and has been transitioned to the role of Administrative Director in Instructional Support at the district office. There, he will be "supporting all students throughout our district through running programs such as counseling enrollment, UNITY, ASB, school safety, and student programs." What excites Dr. Goins about his new job is "the opportunity to support more students."
"It is such a pleasure and joy to see students do the amazing things they do–all students have gifts. As Principal, you get to watch those gifts manifest and grow. Even when students screw up, helping them get through those screw-ups and rebound were passions of mine . . . 'Being the best at getting better' is more than just a phrase, it's a mentality about never being satisfied and making each day the best day it can be. I hope all Mustangs live that mentality," said Dr. Goins.
"We have a phenomenal administrative team, counseling team, and teaching staff so you guys are in good hands and I'm sure the next principal will be great. I'm excited for new opportunities and energy for Eleanor Roosevelt High School. I love you Mustangs!"
On behalf of ERHS, we thank Dr. Goins for his hard work and for encouraging us to "be the best at getting better." The ERHS staff and Mustangs would like to congratulate Dr. Goins and wish him luck on his new journey!
Mr. Luis Carrillo
"Thank you for your passion and dedication to supporting our students, teachers, and staff. Roosevelt is better for having you as the principal. Good luck on your next adventure," said Mr. Carrillo. When asked what Mr. Carillo loved most about Dr. Goins, he said, "his passion and advocacy for students."
Dr. Tu Price
Dr. Price appreciated Dr. Goins "love and passion for the students at ERHS. He has made Roosevelt much of his life's work and he will be missed."
Ms. Eva Isett
"What I love most about Dr. Goins is how incredibly approachable he is. He makes everyone feel like they matter and that he is there to genuinely listen. Also, he's a good dancer and always passes the vibe check," said Ms. Isett. "We will miss you very much. We appreciate you always reminding us to be the best at getting better."
Mr. Omar Mayen
"As one of Dr. Goins Assistant Principals, what I appreciated the most about him was the trust he placed in me to do the job he hired me to do. What I love the most about him is his ability to yield the force like a Jedi master to make everyone he comes into contact with feel heard and comfortable when speaking with him."
Mr. Kiki Mendoza
"He is a man with great energy who also put teachers and students first. Dr. Goins will be missed and those of us who are left behind will continue his legacy of 'The best at getting better.'"
Annie Nguyen (ASB president)
"Dr. Goins has truly inspired me as a leader, continuous learner, and honestly as a human being. I have always commended his lively spirit, but it was this past summer that I admired his efforts as principal to address the inequitable treatment of students and work together with students to start solution making. He has inspired me through his leadership and work for and with his students. Roosevelt is missing an infamous part of our heart with his promotion."
About the Writer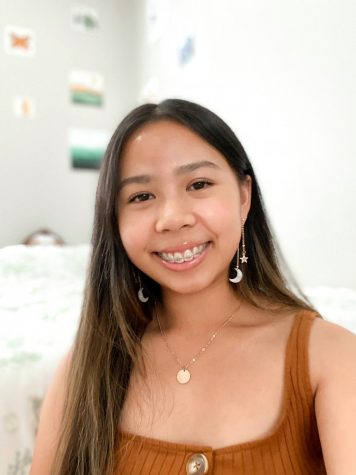 Priscilla Ngantung, Journalist
Priscilla Ngantung is an Indonesian-American senior at ERHS! She is the president of the Fashion Club and is a dedicated volunteer and worker at her church....