Netflix's The Christmas Chronicles Part 2?!
You better not cry and you better not pout just because you can't get enough of "The Christmas Chronicles." Christmas is really in the air because "The Christmas Chronicles Part 2" is here!
After two years and after receiving positive reviews, "The Christmas Chronicles" is back to give us more of that holiday blend of action, adventure, comedy, and some drama. The film was released November 18. I did not expect that there would be a sequel so when I saw it on Netflix, I got excited and watched the movie immediately.
The characters were still the same; Kurt Russell as Santa Claus, Goldie Hawn as Mrs. Claus, Darby Camp as Kate Pierce, and Judah Lewis as Teddy Pierce. This time, Kate Pierce is a teenager while Teddy Pierce, a grown-up.
The family was having a Christmas vacation in Mexico. Kate was unhappy because her mom has a new boyfriend with a son named Jack, and she wants to be back home where it's snowing and more like a real Christmas. Unfortunately, she decided to run away and get an early flight back home to Boston.
When Kate was running away, she rode a shuttle wherein the elf, Belsnickel was the driver. She had no idea. Jack also sneaked in the shuttle and they were unexpectedly taken to the North Pole.
This is where the adventure begins, but I can't tell the rest because I'll spoil the movie. The questions left are: Who's Belsnickel? Why did he take Kate and Jack to the North Pole? Is Jack going to play a big role in the movie? What's going to happen?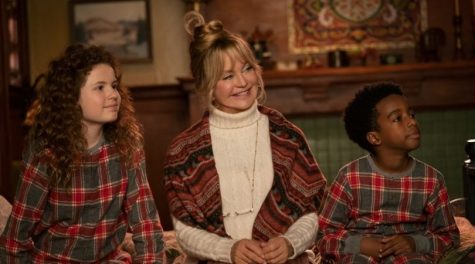 Well, I'll leave those to you because these events are one of the highlights of the movie and I want you to discover the answers yourself. It wouldn't hurt to watch a great Christmas movie, especially if you want to get away from the real world for a while.
For now, I will be sharing other people's thoughts as a sneak peek.
Joyce Alonzo, a friend of mine, shared her thoughts by saying, "The movie was a really great early Christmas tickler. It reminds us how Christmas is dedicated to kids and to families."
I asked what she liked the best about the movie. "I liked how the movie teaches the value of family. It highlights that no matter what happens, families should always find their way to one another. Indeed, this movie is full of values that should be practiced not only during Christmas but also in our everyday lives," Alonzo stated.
Here are more heartfelt thoughts from my friend, Martha Reyes. "The movie was well conceptualized. The release was also great timing. It revived the Christmas energy in each and every home. I must say, the movie moved me, and it was a joy watching it," she said.
I also asked Reyes the same question I asked Alonzo. "What I liked best was how this movie focused on the goal of saving the fading Christmas spirit. For me, I saw the elf as a symbol of the COVID-19 pandemic. They both want to destroy our Christmas celebration. However, we should not let that happen. Let us use this movie as an inspiration to make this year's Christmas a happy and memorable one despite all the challenges we are facing. I wish you all a Merry Christmas," she answered.
With that said, let's not lose the holiday spirit just because of these trying times. Enjoy the break and have a merry Christmas, Mustangs!
Leave a Comment
About the Contributor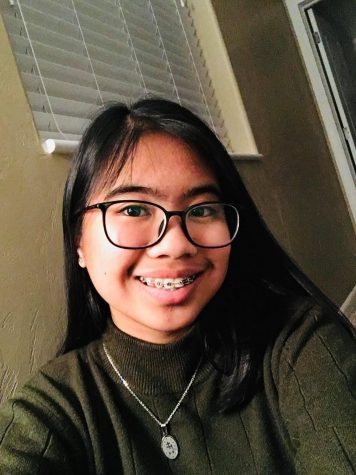 Harlie Anne Valdellon, Journalist
Harlie Anne Valdellon is a senior at Eleanor Roosevelt High School. In her entire life, she never expected that she would be a journalist. Harlie wasn't...