The all-new 2022 Subaru BRZ
Subaru took back their spot for the best affordable sports car. Just this week on November 18, Subaru unveiled their redesigned 2022 BRZ. This comes with upgraded performance with more power, better handling, improved styling, a modern interior, and a 50-percent increase in torsional stiffness, which affect its dynamic characteristics such as handling and rollover.
Subaru fan, Chelle Flores, comments "the new interior design is very modern and very clean."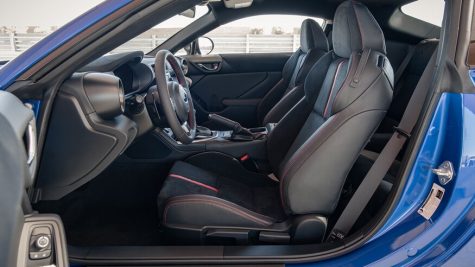 The new BRZ comes with a new and more powerful 228 horsepower 2.4-liter flat-four engine with redline at 7,000 rpm and 15 percent increase in torque at a curb weight of around 2,900 pounds.
An anonymous car fanatic stated, "they're going in the right direction."
The BRZ will come in two different trims, Premium and Limited, with the option of either a 6-speed automatic or a 6-speed manual with an all-new Sport mode.
Speculations of the car's price is around $30,000 with the possibility of going up to $40,000.
Anonymous also commented, "I hope Subaru comes out with an STI model, because it needs a turbo."
Comparing the current model of the BRZ to the 2022, the current model has a 200 or 205 horsepower 2.0 liter flat-four engine with the choice or a 6-speed manual or automatic with the manual having the 5-extra horsepower. For the BRZ's acceleration the 2020 model accelerates 0-60 at 6.7 seconds and the 2022 is expected to do 6 seconds and below.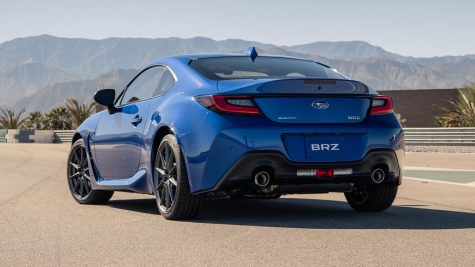 The curb weight is roughly the same at 2,798 to 2,840 pounds.
In my opinion the new redesign is refreshing but is definitely starting to resemble Toyota. It looks sportier from behind especially with the trunk's ducktail.
Chelle Flores thinks the opposite, commenting that "the ducktail on the trunk makes it look funky."
I think a BRZ is a great entry sports car with tons of possible modifications, especially for those who want to work their way up to faster cars. The car is cheap, somewhat quick, lightweight, and sporty. The 2022 BRZ will go on sale in fall of 2021.
About the Writer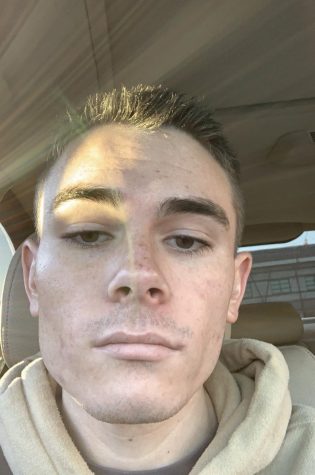 Cayden Fisher, Journalist
Cayden Fisher is a senior at Eleanor Roosevelt High School. Cayden has a strong interest in cars and real estate. He decided to get into journalism because...