Extend a helping hand to the Philippines: Several towns badly affected by typhoons
In just a span of a week, four super typhoons hit the Philippines. The vulnerable were the most affected, those living in rural areas. Houses were destroyed, rivers overflowed, and citizens had to stay on the roof of their houses. Rescue teams were limited. The death toll due to floods climbed up to 67.
Cagayan Valley, the north region of the Philippines, was heavily flooded after Typhoon Vamco (Ulysses in the Philippines) dumped rain over the main Luzon island, including the capital, Metro Manila. Cagayan governor Manuel Mamba said that this is the "worst flooding" they had in the last 45 years. They see that it is worsening every year.


Going to the south, in the province of Catanduanes, the Bicol region, and Southern Luzon, Typhoon Goni (Rolly in the Philippines) was an extremely powerful tropical cyclone that made landfall in these areas in October. Destructive winds and heavy rains led to flash floods and landslides. On November 11, another strong typhoon caused further destruction.
My uncle who lives in Manila was also a victim. Flooding damaged inside their house and furniture was broken. They were also a victim during the 2009 strong typhoon. "It took us years to restore the house then another typhoon came," my uncle said. Even their car which was parked on the high ground got destroyed.
As of now, donation drives are everywhere. We already sent our donation.
Racquel Luna, a friend of mine who helped through donations shared her thoughts with me, "I felt very awful and sad to see my fellow Filipinos suffer so I decided to help by donating."
I asked how the experience was and she said, " I felt very blessed. After all, it is unity that will help our country get through these challenges. I hope it will serve as a good example to all."
I found another friend who helped the victims and also expressed how she felt, "I simply felt that somehow I did my job as a member of our community. Helping each other as we call it 'bayanihan' has been seen all over the world. All I can say is that, all we have is each other. Let's not lose that family during these tough times."
You can also help as well. Here's a list of donation drives: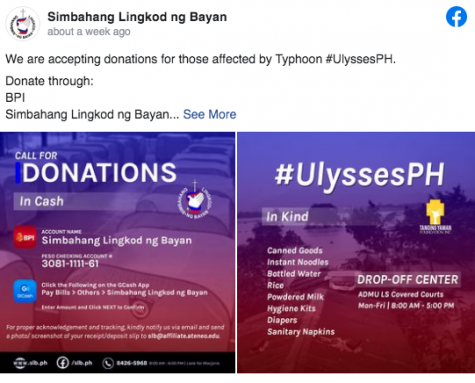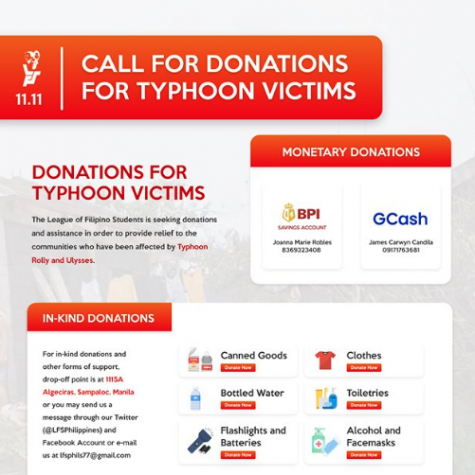 It may be a small amount, but it makes a huge difference. Let's help each other!
Leave a Comment
About the Contributor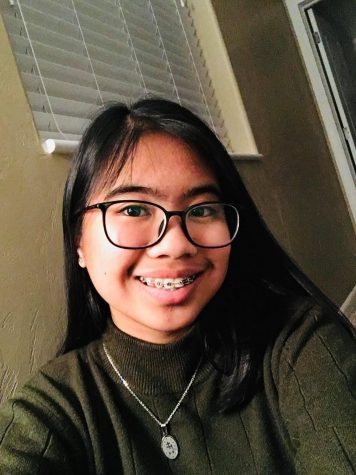 Harlie Anne Valdellon, Journalist
Harlie Anne Valdellon is a senior at Eleanor Roosevelt High School. In her entire life, she never expected that she would be a journalist. Harlie wasn't...