Celebrities Join Call for Every 2020 Vote to be Counted
The 2020 election has been interesting at best and eventful at the most. With the president elect being chosen, many want this to be as accurate as possible. The counting of mail ballots and votes all over America is a hefty process; but this year's process is being met with obstacles and setbacks that have worried the people. World renowned celebrities have expressed their demands and opinions in response to this, showing the seriousness of the situation.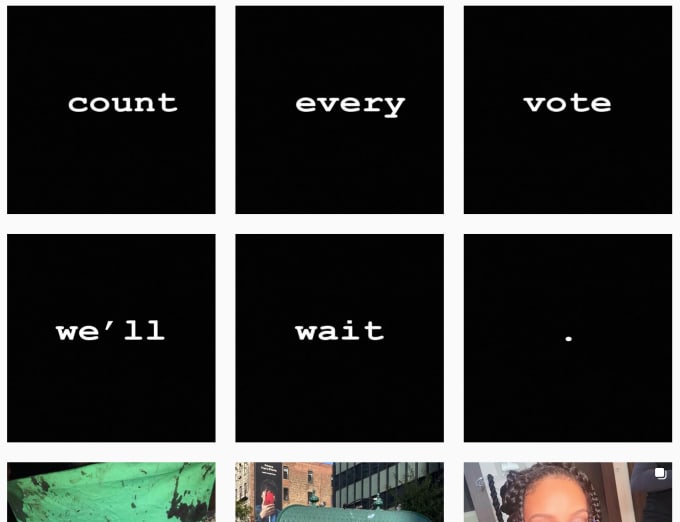 People like Rihanna, 2Chainz and more use their social media platforms to express the importance of counting every vote in response to what the presidential candidates have said. One being Donald Trump, who intentionally or unintentionally implied the idea that the voting process should be sped up/cut early. This warranted responses from Rihanna, "Count. Every. Vote. We'll. Wait." and the likes of Lady Gaga, " COUNT EVERY VOTE! Thank you our heroes that are valuing every American with their public service."
This ended up sparking public responses too, as celebrities often do. A quick interview with Ballot worker Volunteer Shari Esparza gives insight on the matter.

C.J: "So this is my first time voting, although it seems different this year. The elections dragged on a few days now unlike it ever has before, any ideas as to why?"
Shari: "Well there's a few reasons, although ironically there shouldn't be,  some of which I don't even know about".
C.J: "Such as?"
Shari: "Mail ballots are being rejected, while many are still being counted and found. Both our candidates aren't the best morally, so states are slower to pick a side, and there's been possible fraud amongst the counting of votes."
C.J: "Way to make a year huh, this isn't gonna spark the best response. Although none of this has."
With the results of the election hopefully only awhile away, ballots are still being counted. The year 2020 has been eventful, so this is par for the course. Now with celebrities expressing the importance of this situation, only time will tell of their effectiveness.