Final Debate And The Last Week Before The Election
This week is the final week before the election on Tuesday, November 3. The final debate between current President Donald Trump and former Vice President Joe Biden took place on October 22. The debate was regarded as a much better debate than the first meeting between the two, and the best one we got during this election cycle.
Prior to the debate, the debate commission decided that moderator, Kristen Welker could mute microphones during the two candidate's opening statements, to potentially avoid a repeat of the shouting match such as in the first meeting. Largely, this didn't impact the debate at all, as both Trump and Biden did pretty well at controlling themselves throughout and no muting was required to keep things on track.
The president's debate strategy was far different than the first time around, and he acted in a more calm and shockingly informative way about some policies. Trump's biggest moment of the night came when he hammered Joe Biden for sounding rehearsed when talking about recent developments involving his son, Hunter Biden's, business dealings in China, Russia, and Ukraine, saying, "That's a typical political statement. Let's get off this China thing, and then he looks, 'The family around the table, everything.' Just a typical politician when I see that. I'm not a typical politician." This line was made even more effective based on the lack of coverage regarding the Hunter Biden scandal, and was perhaps the first time a substantial amount of voters have heard about it before.
Joe Biden remained calm throughout the debate as well. His performance was largely similar to what it was in the first debate, doing things such as directly looking into the camera, and talking of "The soul of the nation." Biden's strongest issue of the night came when confronting the President on the lack of vision towards a clear healthcare plan for Americans and lack of empathy for those in unfortunate circumstances, stating, "There's no way he can protect pre-existing conditions. None, zero. You can't do it in the ether. He's been talking about this for a long time. He's never come up with a plan. I guess we're going to get the pre-existing plan the same time we got the infrastructure plan that we waited for since, '17, '18, '19, and 20."
The polls largely are split on who the winner of the affair was, but Americans were generally relieved the final debate was more informative and civil than the first one.
In regards to polls, the election is in the final stretch, and most big media polls show Joe Biden ahead currently, on a national level. However, there are a few polls that show Trump holding up in swing states quite well, and of course, we cannot forget Trump's shocking victory in 2016 either, where the polls were greatly flawed.
Respected pollster Nate Silver doesn't seem to think polls are nearly as off this time around, writing, "After a surprisingly sluggish weekend for Portland, the floodgates have opened, with a mix of high quality polls, low quality polls, and everything in between. And although there are some outliers in both directions, they tell a fairly consistent story, overall: A steady race nationally, perhaps with some gains for Joe Biden in the midwest."
Silver argues that with the sheer amount of polls that there have been, it would be improbable to suggest they are all wrong, the vast majority, including the highest rated pollsters, tend to agree Biden is in the lead.
Not everyone agrees, and there are some factors that point to a Trump victory as well, such as the increase in voter registrations for Republicans and early voting and mail in returns not being nearly as high as Democrats as anticipated. Some internal statistics from the Republican party about the attendees at Trump rallies have been tweeted out by current Republican Party Chairwoman, Ronna McDaniel, claiming, "Arizona is fired up and ready to re-elect Donald Trump! 23,591 signups for Bullhead City rally, 24.0% NOT republican, 45.3% didn't vote in 2016! Thank you to the thousands of supporters who turned out!" Some of the findings of McDaniels casts a shadow of doubt on some of the pollsters findings, and makes some question if Trump supporters are adequately being polled or if there is a secret Trump vote similar to 2016.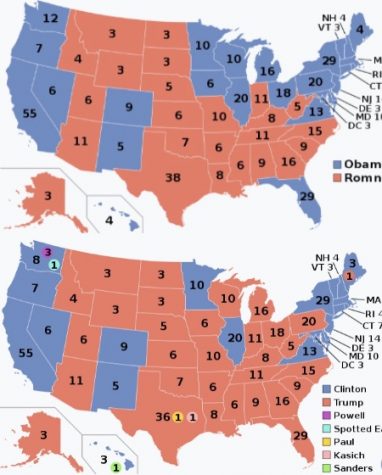 Of those who are skeptical of polls includes Joe Davis, a former school administrator, currently living in the swing state of Arizona, saying, "The polling that was in 2016 proved that the scientific method people were using is no longer valid. Also, the political climate people have created has skewed the polling, because people do not feel as inclined to give an accurate answer."
This "shy voter" effect very much showed up last election cycle, but we are yet to learn if lightning will strike twice for the President. When asked who Davis thinks has the advantage in the state of Arizona, he said, "Up and down our street, Trump signs outnumber Biden signs 10 to 1. I think the idea that seniors are leaving Trump in droves is not true. Trump has something to offer the people. Many people don't like his demeanor, but we close our eyes and envision who will do something for us, and that's Trump."
In the end, it is going to be a close election, and you can draw whatever conclusion you like based on the data. The only way any of us will truly know is when the results come in on November 3. In the meantime, all we can do is vote, or wait and see what happens, depending on your age.