LGBTQ+ History Month Library Display
Fellow LGBT students and allies, as you may know, this month is LGBTQ+ History Month and our school library did not forget.
This months Virtual Display showcases eight books meant to celebrate and learn about queer history. Many of the books, I have borrowed and read from our school library in the past.
This virtual display consists of a google slides presentation showing the book cover and a link for where to check out the books. If you click on the book it will direct you to a website that shows ways to implement these books into classrooms. The site is called Teaching Books. This is the link so you can also have access to the presentation: LGBTQ History 2020 Slides
For anyone wanting to use the Destiny Library, but doesn't know how to start, here is a link to a YouTube tutorial: Destiny Discovery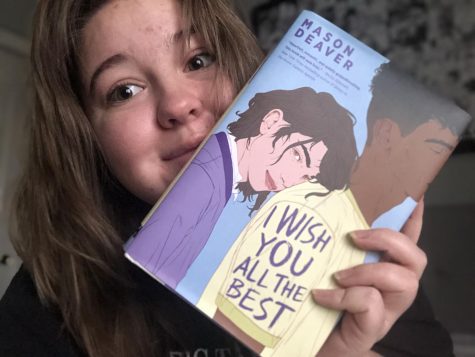 This virtual display is great but I would suggest keeping your Goodreads account close so you can search for synopsis and reviews of each book. Teaching Books is a website much more directed at teachers or students that are trying to convince teachers to teach books.
In a group chat with Natalie Hobson and Hazel Lloyd, we discussed the virtual display. Hazel expressed how she is glad that out school has made a place to share "queer works written by queer authors" because they "aren't often uplifted in mainstream media." Hobson added on with saying, "it provides an opportunity for students to have exposure to the LGBT community and educate themselves."
Briar Gose, ERHS student, told me that he thinks it's "very important the schools staff is supportive of LGBT students." He continues by explaining how students "may not be able to come out safely at home, and everyone deserves a safe space." Gose thinks that the LGBT Virtual Display is a great show of support and resource for LGBT students.
Overall, this is a brilliant idea. This presentation shares new books for both students and our school staff to read and learn from. I especially like the addition of Teaching Books because it allows teachers to consider new books for their class curriculum.