Self-Care Tips for During a Pandemic
Tips From Student to Students
It has officially been over seven months since quarantine started due to the pandemic. As we continue to social distance, students have been working hard on schoolwork, extracurriculars, and college applications. Balancing school and personal life is most often overwhelming when the year comes to an end. However, doing things on a virtual platform has proven to many students that motivating yourself became much harder after self-quarantine. Even more so, the pandemic itself has made students extremely anxious, since the times are certainly unclear. Though it may be important to work hard on schoolwork, it is just as equally important to take care of yourself.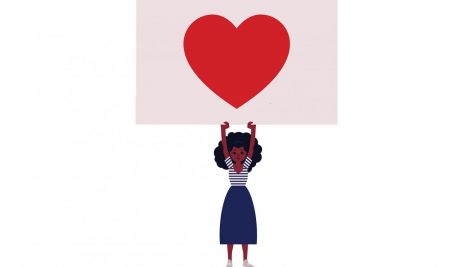 Jacqueline Kim, one of the presidents of ERHS' Mesi Club, shares her own tips on taking care of yourself. "Some self-care tips are taking time for yourself and reflecting. Although times may be rough, reflecting can be the biggest key you can participate in for self-care," said Kim. "There are other considerable methods to engage in self-care methods by. For example: spending time with your family, listening to music, a quick and easy exercise, and writing your thoughts."
With school continuing on a virtual basis, it can be draining to stay in a sedentary position for hours on end. If you find yourself feeling overwhelmed with life behind a computer screen, my suggestion is always to unwind by working on a creative project such as painting, sewing, etc.
Caitlin Vu is a student at ERHS who advocates for self-love and self-care, and she suggests that "if you're ever feeling stressed, take a break and get some fresh air . . . drink water because I know some of [you] aren't doing that!" She goes on to remind students that "it's been a really weird and difficult year, so don't be too hard on yourself."
I agree with Vu that students should not be harsh on themselves, the year has definitely been full of obstacles. Students often overlook all of the hard work they've done over the past few months and should most definitely not discredit their resiliency and effort. There are brighter days ahead, so don't lose hope! Continue to work hard, but most importantly, take care of yourselves during the process. You got this!
About the Writer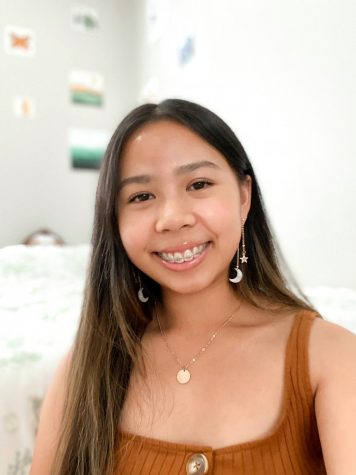 Priscilla Ngantung, Journalist
Priscilla Ngantung is an Indonesian-American senior at ERHS! She is the president of the Fashion Club and is a dedicated volunteer and worker at her church....