The new NBA logo: thoughts and perspectives as the finals approach
As the typical sports fan knows, the NBA finals are ever so coming to an interesting end. The Lakers and the Heat have made it all this way, and so the stage must be set. Every year a new basketball court is set up for the two teams to build hype and set the moment for fans, with the NBA logo right in the middle of it. It's a tradition in the sports world, but this year proves to be lackluster.
To fan's dismay the logo looks different this year as opposed to the previous ones, while this typically may not be a big deal, the design sparks a different kind of reaction. This year the logo is boxed on the court and surrounded by ads for YouTube and Disney World. The court also has "Black Lives Matter" written over the logo.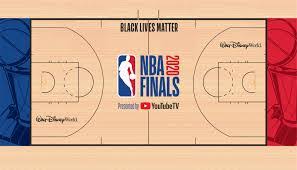 Due to the events of 2020, including the election, COVID-19, the BLM movement, and the loss of life, the population has been uneasy: especially with political matters. The previous logos had a more creative take to them, having them printed in cursive while having a large trophy in the middle; representing the finals.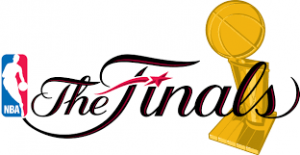 Fans are disappointed due to the boxed in design, surrounded with political statements and commercial ads. The logo no longer feels creative and free, a major reason why fans are drawn to the sport in the first place. An interview with basketball player at Aliso Niguel high school, Tyler Esparza, and his coach confirms this dismay with short and direct opinions.
CJ: "Mr. Esparza, your opinions on the new logo?"
Esparza: "I have none, it's pretty simple".
CJ: "What makes you say that?".
Esparza: "With the events of this year, people want to see what they're comfortable with… they're here for the sport, not ads."
Coach: "Personally I agree with the BLM movement, although some may just wanna see the sport they grew up with, not a statement."
This conveys the feelings of fans all around the world, according to Instagram and Twitter. Change is inevitable, fans hope for the creativity of the logo to return.
View Comments (1)
About the Contributor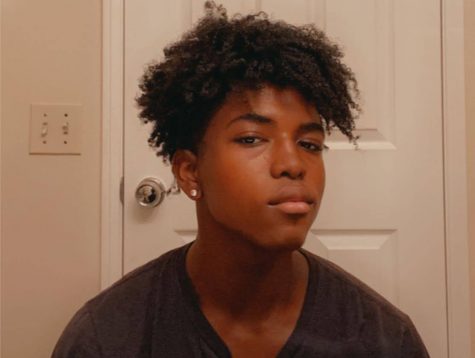 Charles Howard, Journalist
His name is Charles Howard ( goes by C.J), an Ethiopian boy in twelfth grade at Eleanor Roosevelt High school. He's got a lot to him, but most of his interests...