BMW's New Controversial M3 and M4
BMW is really stirring the pot with their new redesigned M cars. It's been six years since BMW last released their F80 M3 and F82 M4 and two years since halting the production of the F80 M3. As of September 22 BMW finally revealed their new G80 M3 and G82 M4.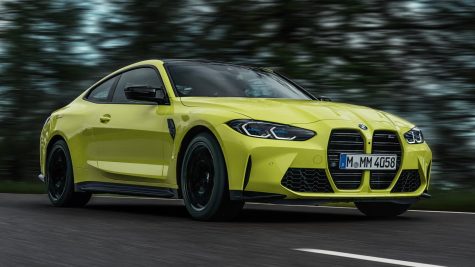 Although fans were excited for this, there were some that were utterly disgusted. Emotions were mixed all across the board, from an anonymous BMW fan thought the design was, "aggressive" and overall "wow", in which I'd have to agree on.
Of course, there are those who don't like it, such as Justin San-Gil a student from ERHS saying, "the older generations look more aggressive."
The biggest problem for everyone about the cars is the new grill, one comment said, "that grill is bigger than my student debt."
I can see where they're coming from, the new grille is huge, but it did grow on me over time. Sadly, this might mean that BMW might change the grille on all of their lineup of cars. Although the M division of BMW made the grill look good, the normal lineup of BMW's with that grill size does not fit.
Other comments about the car is "it looks like an Alfa Romeo" as San-Gil would agree on and how they ruined it.
There are some good factors of the car, the standard version of the M3 and M4 both come with a twin-turbocharged 3.0-liter inline-six engine with 473 horsepower and 406 pound-feet, able to do 0-60 mph in 4.1 seconds. They also have an option of a Competition trim with 503 hp and 479 pound-feet and can accelerate from 0-60 mph in 3.8 seconds. The M3 and M4 come with a six-speed manual gearbox as standard, but you can upgrade to get an eight-speed automatic instead, with all-wheel drive capabilities.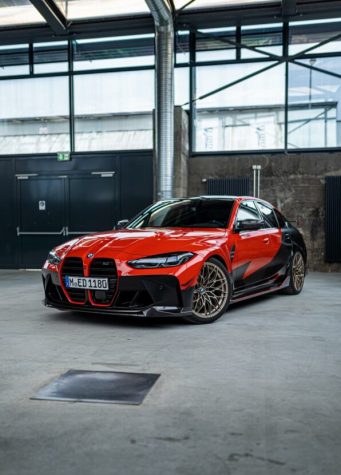 Both models come with a carbon-fiber roof to make their chassis stiffer and lower the cars' center of gravity. The 2021 BMW M3 will cost $69,900 while the new BMW M4 starts at $71,800 and BMW M3 Competition starts at $72,800 and the M4 Competition starts at $74,700, with numerous package upgrades. The cars will be released in 2021.