Mural at Downtown Disney Pays Tribute to Chadwick Boseman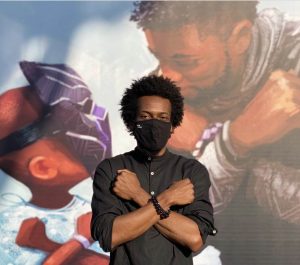 A new mural dedicated to the late Chadwick Boseman was unveiled last week at Downtown Disney. The mural displays Chadwick Boseman in a Black Panther suit who is saluting along with a bald child wearing a Black Panther mask and hospital gown. Nikkolas Smith, a former Disney Imagineer and the artist of the painting, titled the mural "King Chad."
"To millions of kids, T'Challa was a legend larger than life, and there was no one more worthy to fill those shoes than Chadwick Boseman," said Smith on his Instagram post, "I'm so thankful to be able to honor Chadwick's life and purpose in this way."
Chadwick Boseman passed away on August 28 at the age of 43. According to his family, he was diagnosed with colon cancer four years ago. The announcement of his death created a stir of emotions from his fans, his co-stars, and his fellow Black community.
FoodAtDisneyland, a Disneyland food blogger with over 95 thousand followers on Instagram, describes their thoughts on the mural.
"It is a beautiful tribute to Chadwick who we lost way too early," said FoodAtDisneyland, "The mural is a great way for us to remember the impact Chadwick and King T'Challa had on our society."
Danyelle Wilson, the president of the BSU (Black Student Union) at ERHS, expresses her opinions on the mural.
"The artist did an amazing job and really showed that a picture is worth a thousand words and most accurately illustrated the type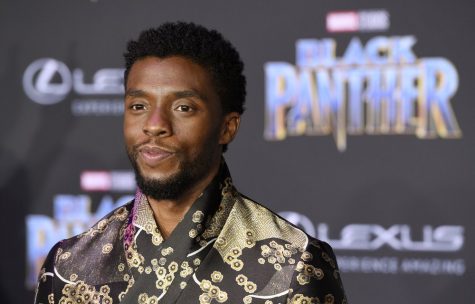 of person he was. Although many people know Chadwick from Black Panther or his other outstanding films, I like to think of him as just Chadwick Boseman," said Wilson.
"He made a huge impact to not only the black community but also the film industry. To find out that he was able to execute several roles while dealing with cancer shows how strong he was and why he was such a big role model to many," added Wilson.
Wilson continues by saying that Boseman was "a man who positively changed the lives of many all over the world and will be remembered as a kind, hardworking, and caring man whose mark will never be erased."
About the Writer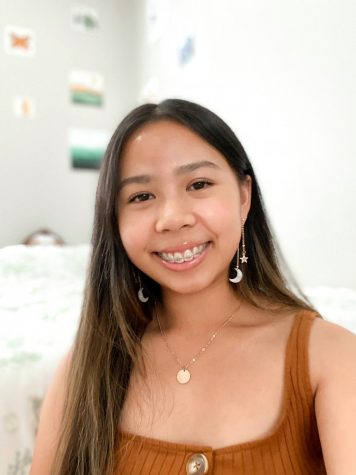 Priscilla Ngantung, Journalist
Priscilla Ngantung is an Indonesian-American senior at ERHS! She is the president of the Fashion Club and is a dedicated volunteer and worker at her church....