Recapping The First Presidential Debate
On Tuesday, democratic nominee and former Vice President Joe Biden faced off against current President Donald Trump, in the first of three presidential debates at the Cleveland Clinic and Case Western Reserve University in Cleveland, Ohio. The entire night was an endless barrage of insults and interruptions from both candidates. Moderator Chris Wallace struggled to keep the debate civil, with criticism he was playing favorites and was not directing the conversation towards the topics at hand. Despite the chaotic nature of the exchanges throughout the night, it was easy to forget there were policy plans being discussed.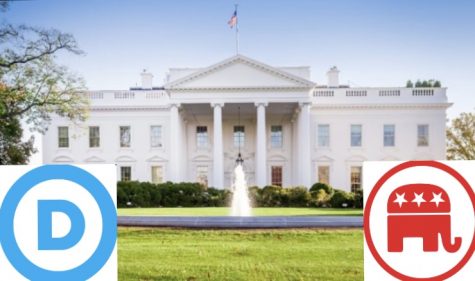 One of the President's biggest blows on his challenger was pointing out that he could not recall any body of law enforcement endorsing him for President, claiming, "He has almost nothing. Oh, really, who do you have? Name one group that came out and supported you. Go ahead. Think we have time." Former Vice President Biden appeared to be having difficulty naming one as well, which was one of the President's cleanest blows on Biden and bolstered one of his biggest talking points, claiming Biden is weak on crime and the unrest in the streets of many American cities.
However, the night for President Trump was far from perfect, and was criticized for his aggressive strategy and constant interruptions. By far the biggest blunder of the night for Trump came when discussing the issue of racial conflict in the country.
In an awkward exchange with Wallace, Trump said, "Proud Boys, stand back and stand by," in reference to the far right group. Trump tried to sidestep the issue and focus on left wing violence, but instead it came off as a failure to disavow white supremacists, leaving a sour taste in some voter's mouths.
Former Vice President Biden certainly took advantage of  the tepid response demanding, "Say it, do it, say it," when asked if the President would condemn racist groups in the United States.
One of the government teachers on campus, Mr. Pourchot, says when asked if what we saw in the debate was reflective of the current state of affairs in the United States professes, "Yes, our political dialogue is not only very polarizing in current times… it's often disrespectful in how we communicate it. We often fail to understand the perspectives of the people we disagree with."
Plenty of criticism went around from everybody, but Pourchot puts the blame more on the two candidates than the moderator, claiming, "If two grown men cannot have a respectable debate about political issues, it doesn't matter what the moderator does, it's going to be uncivil. Look, keep in mind that the behaviors of the candidates is very calculated. They know what they're doing up there. That was their strategy going into it."
The next debate is scheduled to be on October 7 with the vice presidential candidates, current vice president, Mike Pence, and Senator Kamala Harris. The next scheduled debate with Trump and Biden will be held on October 15, but with the President recently being diagnosed of COVID-19, that date could potentially change.
About the Writer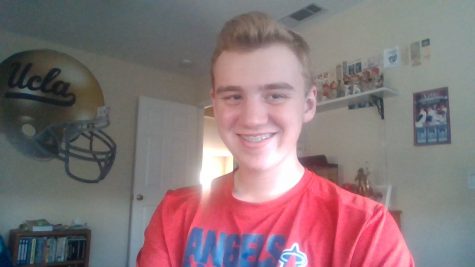 Jake Williams, Journalist
Jake Williams is a senior at Eleanor Roosevelt High School. Jake is a huge sports fan and loves to travel to see games whenever he can, and also enjoys...