Playoffs In A Pandemic: The 2020 MLB Postseason
Many key playoff races are beginning to tighten as the end of the 2020 major league baseball season approaches. There were concerns on whether or not a baseball season would even be played this year, due to the COVID-19 pandemic. Luckily, after plenty of safety precautions and after the logistics were planned out, teams were able to take the field this year in a shorter, condensed, 60 game schedule. Despite ballparks across the country being more quiet than usual this year, the passion fans have for the game has not been deterred.
"It hasn't, mainly because I am a fan of a team that is on the opposite coast. With MLB TV, I still get to see all the games. It is interesting to hear the pumped in crowd noise with the stadiums empty. But I have been a Braves fan my entire life, and I don't think there is anything that could kill that passion." comments Jason O'Brien, a Braves fan in California.
However, for more local fans such as Bob Harrigan, a 72 year old Dodgers fan, it has been a bit harder.
"I've always loved to go to games, seeing the games on the schedule, and talking to people in the stadium ever since 58′ when they moved here, and it is unfortunate that I don't get to do that this year." Harrigan states.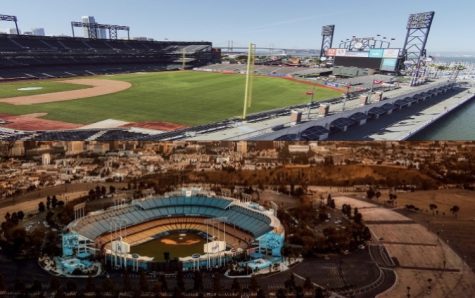 However, despite the challenges the virus has brought upon the world and the game of baseball, the excitement of postseason baseball has not waned, and now there are even more teams in the postseason hunt because of the expanded field with numerous tight races for final spots across the league as the season winds down.
"I think the possibility that anything is possible. Of course you get the unexpected play, or the walk off home run, and you don't have weeks to get back on track. The best part of the postseason is the unpredictability," Harrigan claims.
The sentiments of Harrigan are also echoed with O'Brien as well, concurring, "One pitch could be the difference from going on to the next series or going home until next year. Every pitch matters, every call matters. With the postseason there could be no tomorrow."
Races in key divisions such as the National League West with the local Dodgers and Padres, the American League Central with the Twins and White Sox, and the American League East with the Rays and Yankees are all going to be a hard fought fights to the finish in the coming weeks. The first wild card series begins on September 29th featuring two American League teams, to see who gets to move on and battle for the Commissioner's Trophy in October.