Forever Stronger, an homage to Nipsey Hussle
Nipsey Hussle's death caused a change in hip hop culture, all aspects of it.  With many paying respects to the late rapper, changing mindsets, work ethic, entertainment and more, his family and friends give tribute to him in a way that really lives up to his name.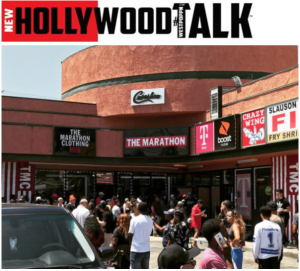 The Marathon clothing store recently released a new line of clothing in homage to the late L.A rapper , a line called "Forever Stronger" on September 12.
The Marathon line in itself came out in 2017 and received attention with its array of Crenshaw products. Yet today's focus is the events surrounding the fashion line, and the effects of not only the line itself but the people involved.
Due to the unfortunate death on march 31, 2019 the Marathon store (Co-Ran by Hussle's brother) closed indefinitely, although in December Lauren London partnered with PUMA to release a line in Hussle's memory.
This started something new and one could argue that it's a new form of homage to someone's passing, while being a respectable way to grieve and an effective way to uphold the name Hussle.
Family and friends have come together to support and take part of this line, while other producers in the industry paid their respects in their own ways; whether it be through lyrics, murals, and other various forms of art and entertainment. All of which were previously mentioned can be forms of mourning and remembrance, and all are productive in someway; now more than ever the fashion world takes part of this too with the TMC line.
An interview with a knowledgeable high school student Marcus Tayag gives his perspective on the matter.
C.J: How do you think Nipsey Hussle's death and the attention it brought to the Marathon affected its audience?
Marcus: "The release of the jumpsuits and the fact that they sold out so fast will show the world Nips' importance and bring attention to how much people actually support the cause.  Honestly it may also convey the fact that people are deeply connected to artist and their work. It shows how passionately a music artist can affect multiple fields".
And in another interview with high-schooler Brennan Kelly supports this idea.
CJ: "How did Nipsey's death affect you?"
Kelly: "Well to be honest with you man, beforehand I didn't know him. In Big Sean's recent album Detroit 2 he paid respects to him, I thought it was pretty cool. Later on after doing about 5 minutes of research I found him to be a pretty honest guy, a lot of change was involved in his life and he impacted a lot of people. Eventually I did end up finding the TMC line like this though".
As those involved in hip hop culture can see many are experiencing the effects of a drastic change in rap culture, hitting different areas of entertainment, in this case paying homage to the late legend Nipsey Hussle.
Leave a Comment
About the Contributor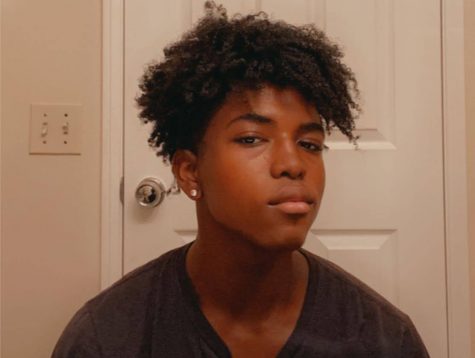 Charles Howard, Journalist
His name is Charles Howard ( goes by C.J), an Ethiopian boy in twelfth grade at Eleanor Roosevelt High school. He's got a lot to him, but most of his interests...