Lavonda Street who?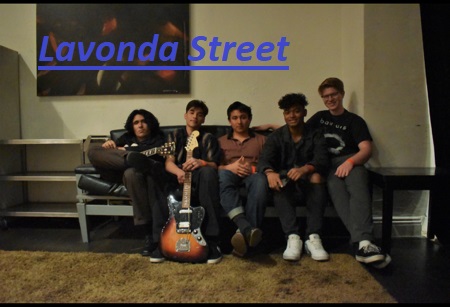 When in high school, some people may cook up the idea of being in a band, playing in front of crowds and living that fantasy. Very few have taken that idea and tried it out. In our school there has been many people who have attempted, but few have stayed together with the exception of Lavonda Street. This indie band consist of 5 members: the lead singer, two guitarists, a bassist, and a drummer, all of whom are attending ERHS.
Interviewing Alex Gonzales, the guitarist, on the difficulties on getting into the music business he said,
"It's not easy, especially when you're working with little to no money at times."
Gonzalez also goes by the stage name 'Alex Gallows' releasing music independently on Spotify, Soundcloud, and Youtube, going on to say
"As an independent artist, you have to be responsible for everything, from writing lyrics, promoting your own music, to being your own manager, and with being a part of a band, it's a hassle because I share my creativity with both parties, but at the end of the day it all works out."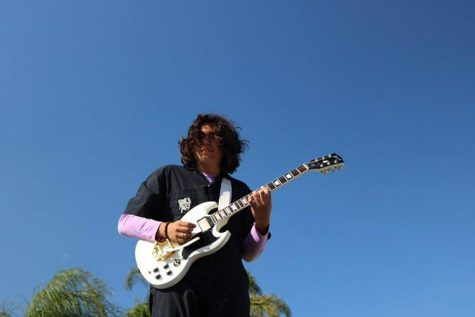 Moving on to Aizkik Ramirez, the other guitarist, on the band's work ethic he said,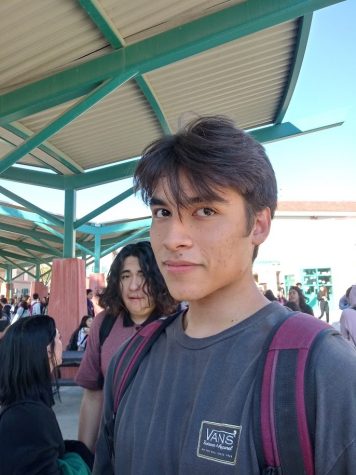 "We try to play at least twice a week, and I'd say we play for around five hours each time, but going back to our first show. I think it's funny to look back and see how bad we were, compared to how we play now. It's great seeing how we improved together and come so far."
Going on to Robert Ruiz the drummer, on the bands overall history he said.
"The band is mainly formed out of the group of friends that all share the same passion for music, combined with the musical talent, I'd say that I love how everyone of us have done, our last shows have been a 'pay to play' deal which isn't great, but not many people can that they've performed at The Glass House or the House of Blues."
With the use of social media in getting their name out there, he goes on to say,
"I try my hardest to expose our name, and get people to come to our shows to see us. I'll always talk to people who are really into music about the band."
Moving onto the band's lead singer, Jared Warren, about each performance, he says
"It's a feeling I cannot recreate anywhere. It's those moments I truly feel alive and free from all the problems in the world. At first I get nervous going on stage and I get the jitters but once I get comfortable with the environment, it feels like I belong there, up on stage."
He goes on to say this about the band,
"We're close, spending lots of time together so we're basically always together. It's like another family for me."
Then finally moving on the Daniel Taylor, on the bands future he says,
"We really want our music out there, so expect a few projects once we iron out the works. In the meantime though, we are going to get as many shows as we can, just to put our names out there in California before we release anything."
This band seems to have the ambition to make it, but who knows. I have personally heard them perform, and am impressed with their musical ability and ethic. If you have heard of them, what's your opinion?
About the Contributor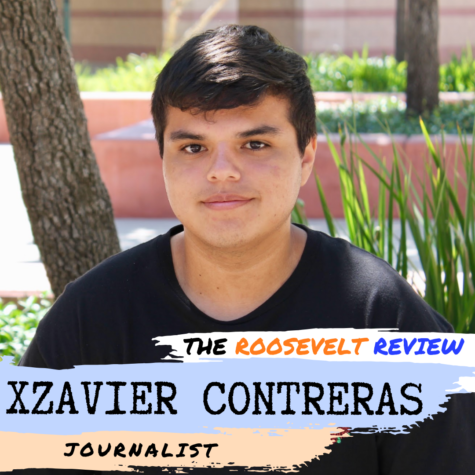 Xzavier Contreras, Journalist
This is Xzavier Contreras, others call him Xz, or it's just used to shorten it because he doesn't like to write it all out. A senior this year at ERHS....