The Details of Spain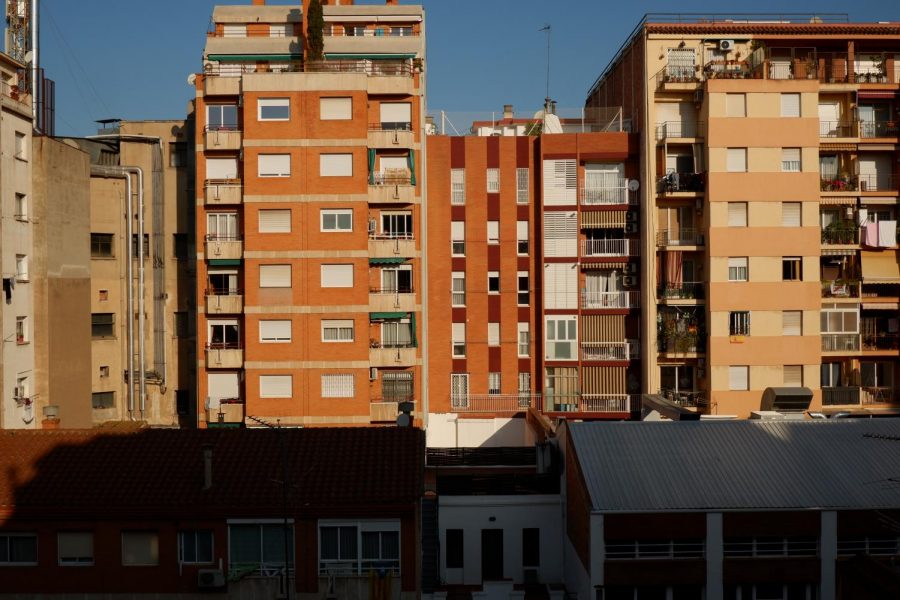 At the end of the first week of March, just a few weeks shy of spring break, my family and I take off on a 10 hour flight from LAX to Barcelona-El Prat. We're going there to celebrate my grandpa's 70th birthday, and Barcelona is just the first stop on our week-and-a-half long stay in Europe. The extended family that meets us there makes our headcount thirteen, and when we greet each other in the hotel we're staying at, one of the first things we do is take a big reunion photo. Four of us have brought cameras for the trip, with one of us (my younger uncle) being a writer and film director. It runs in our blood, this creativity; an eye for aesthetic, for emotion.
And so it's no surprise that everywhere we go, there's always a photo or video involved. For documenting, for memories, for sharing. But more than that, I think, it's also for appreciation. Appreciation of where we are, appreciation for having been there. For the city, the sunshine. For the art. We're tourists, after all, and we love a pretty church or plaza.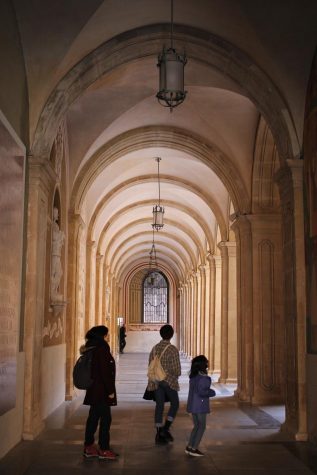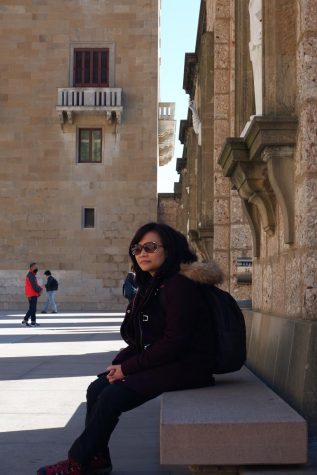 But for me, it's less about the landmark itself, and more about the life of it, the history it's charged with, its every stone carved with the intricate detail of the countless people that have walked its floors. If it's a building or sidewalk, I like to look at the cracks in the tile and the chips in the paint; if it's a park or forest, I like to look at the couples walking hand in hand and the pigeons fluttering about. I like to think about the locals, and the life they might lead in the place they call home.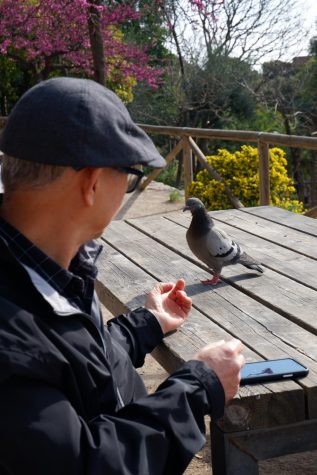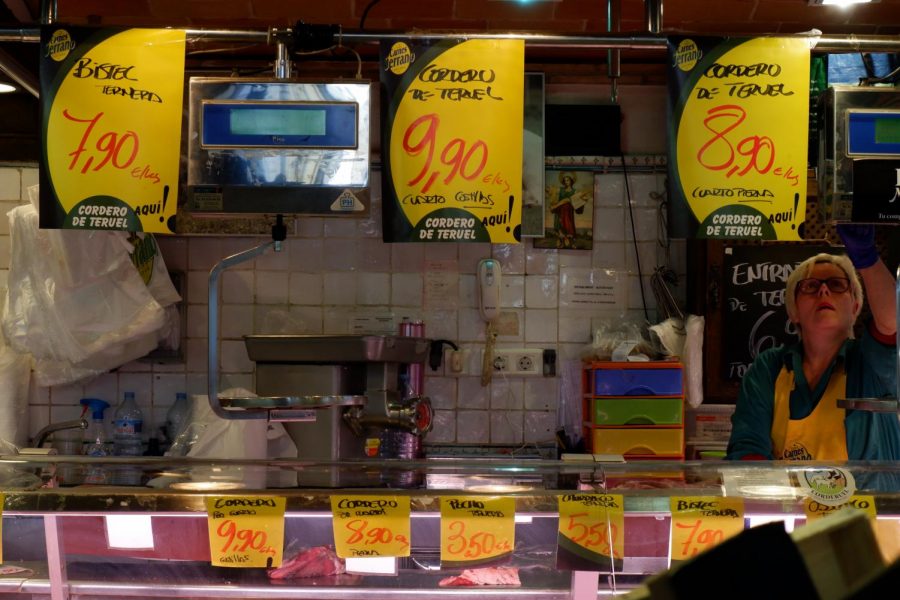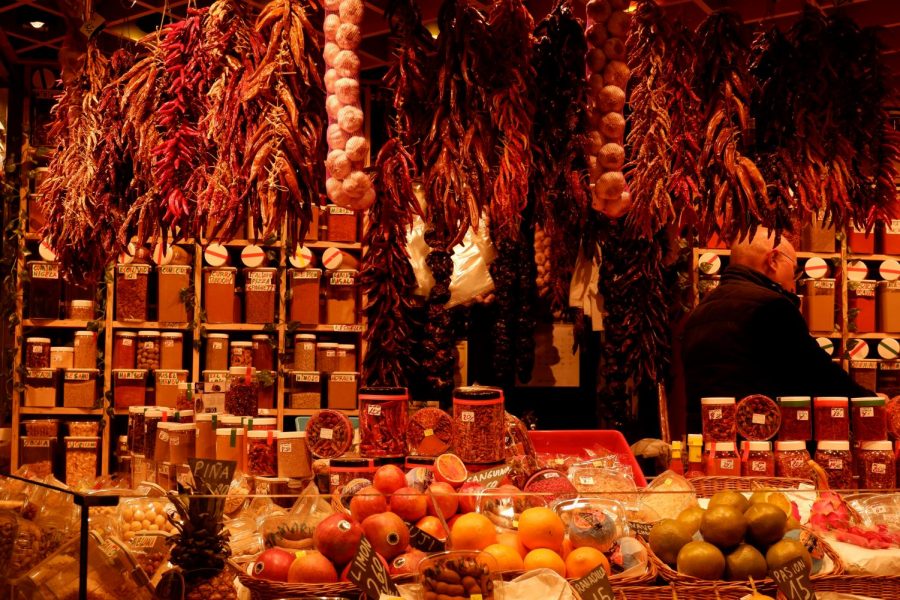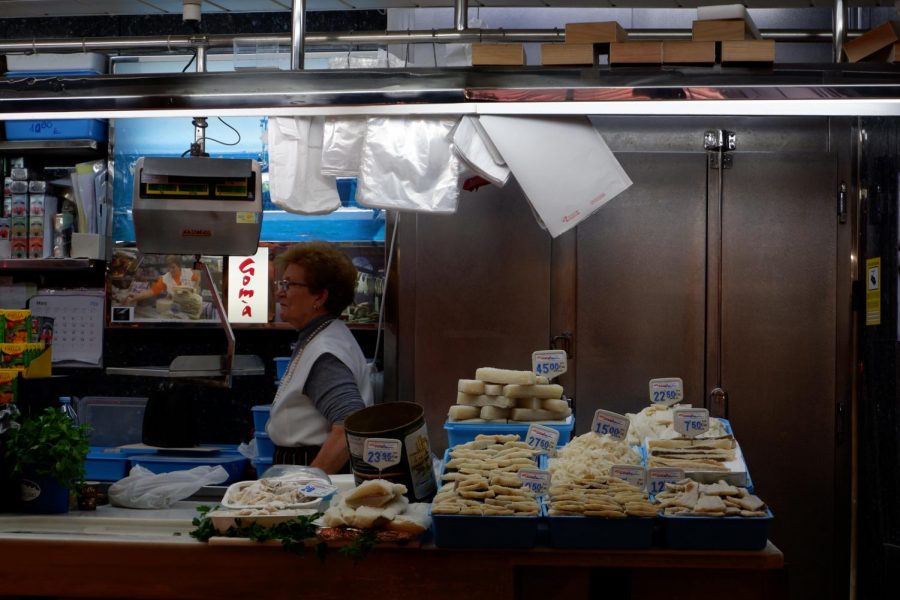 Even the graffiti that splashes surfaces at every turn is something to contemplate. It tells a story of people who have left their mark, their names, their touch. On one day, the purple writing of the International Women's Day protests covers a storefront window. On another day, a yellow wall next to a park sports the name KOBE, bold and unabashed. And on another day, just outside a train station in big, sweeping, golden letters, is the phrase REMEMBER OUR NAMES. Graffiti, like any other piece of art, is a rebellion, a plea, a yearning to be recognized.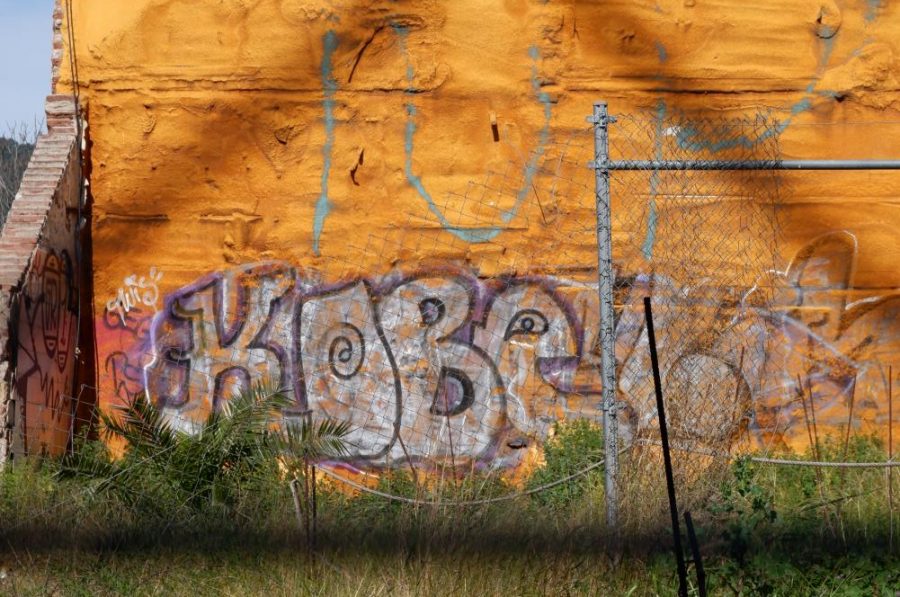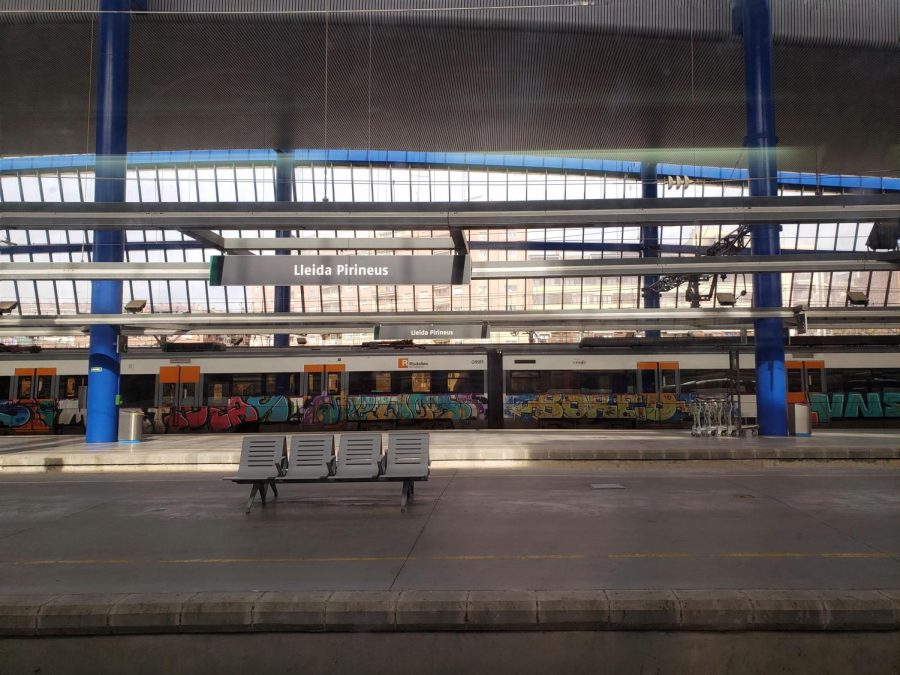 Sometimes I wonder if the way I look at the world is dramatic, ridiculous. If I'm just another pretentious person who thinks they're an artist for deducing meaning from the most minuscule, inane things. But then I remember the joy and the calm that comes with it, the solidarity that comes from the simple act of observing my surroundings.
Because for any doubts I may have, I am an artist. I love art, love all its forms and flavors, and I can't help but see the art in everything. Everywhere I go, I'm on the lookout for it: the golden glint of an ornate mirror in a dimly lit antique shop; the sunset hitting a particular patch of brick on a city sidewalk wall; the shape of freshly washed linens hanging out to dry on a second story clothesline.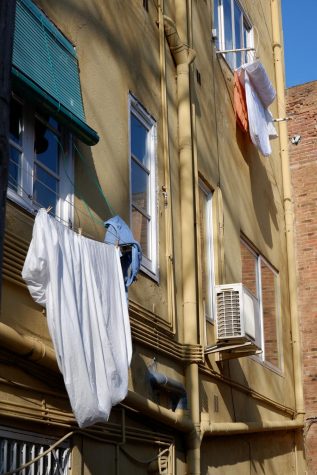 And as we ride the train from Barcelona to Logroño, the city of my namesake, my eyes cling to the countryside view, the vibrant green grasses with their patches of purple flowers, signifying spring. As the train lurches in and out of hillside tunnels, and as the farms with their rough-stone sheds and rows of empty fields pass in and out of sight, I itch to take out my camera and snap picture after picture, to give the beauty the appreciation it deserves.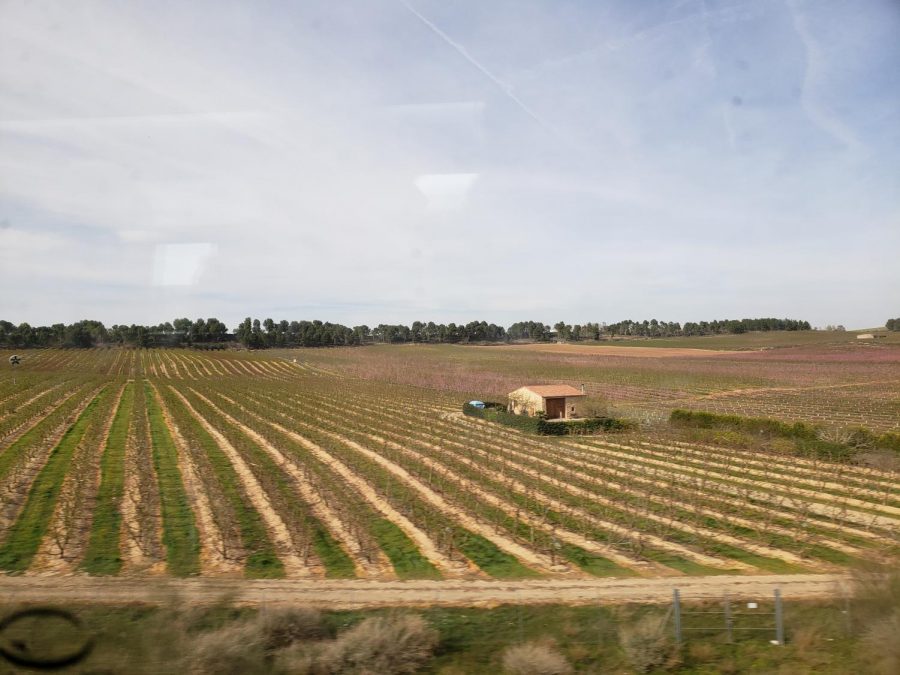 Maybe it's sappy, maybe it's cheesy. But romanticizing is the nature of art, and by extension, my own nature. And I know that later on—months, years later—when I look back on this trip, it won't be the big tourist attractions that I'll remember. I'll look back, and I'll recall the small things, the way each tiny sight and sound interacts with each other, creating a unique sort of music in every city, a melody to remember for a long, long time. The details of Spain, etched into my heart.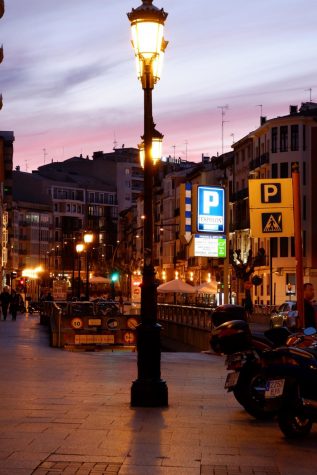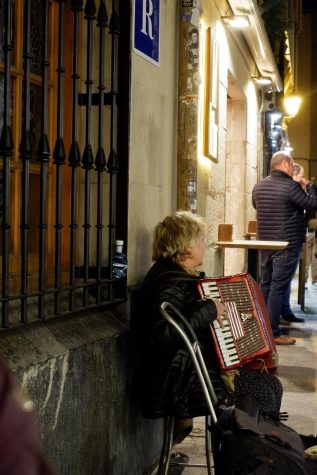 ---
Of course, despite my desperate want to romanticize, there are some realities that are hard to make rosy. Like it or not, COVID-19 has made its mark, and whispers have grown to murmurs, to shouts and hasty panics, bans and quarantines making it harder to travel, to go to the places we want to go. And the city, when taken at face value, is dirty, and smelly, and crowded. Sometimes, it's a wonder why anyone goes out at all.
And yet, people still do. Masks donned, people are going out, working, socializing. People are still leaving, traveling to cities, living in them, carving out a space for themselves in them.
Life goes on, and all we have left are the details.
About the Contributor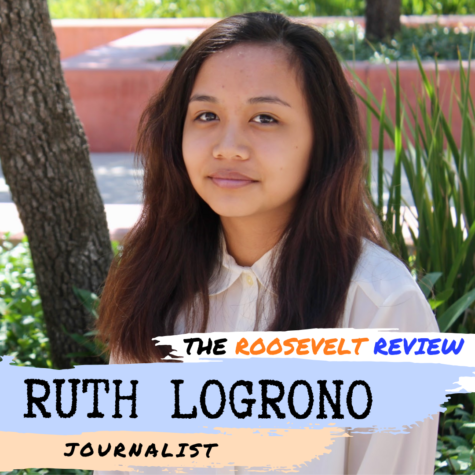 Ruth Logrono, Journalist
Ruth Logrono is a junior at Eleanor Roosevelt High School. She is drawn to journalism for the writing experience, and the chance to share something with...