Super Tuesday

March 3 was Super Tuesday, where the Democratic nominees run to win the Delegates votes. Super Tuesday is the first major day where over a dozen states hold primary elections to vote for who they prefer for their party's candidate. The winning candidate then moves on to compete for their party's White House in November's general election.
The 14 states that voted in Super Tuesday this year were Alabama, Virginia, Tennessee, North Carolina, Oklahoma, Minnesota, Arkansas, Vermont, Colorado, Maine, Texas, California, Massachusetts, and Utah. With all states up for grabs, there were 4,000 delegates votes available for the candidates to win. In order to win they will need 1,991 delegates. Makaila Myers turned 18 a few months ago and was able to vote for her first time. Now knowing how that felt she said, "It felt nerve-racking to think that even my one vote can make a difference."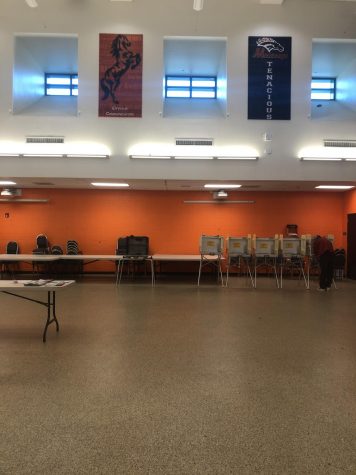 The top runners for the Democratic party are Joe Biden and Bernie Sanders. Michael Bloomberg and Elizabeth Warren had been running but both ended their campaigns this week. At 7:00 pm, Biden was leading against all the candidates with  183 delegates, Sanders with 185 delegates, Bloomberg with 7 delegates, and Warren with 13 delegates. Alezha Baladya turned 18 and was able to vote on Super Tuesday. Going into that, her thought was "I thought that Joe Biden would win because I felt even though a lot of younger people liked Bernie Sanders, the older group would vote for Biden".
At 7:30 pm, Joe Biden was leading in Alabama with 62.5%, Virginia with 53.3%, Tennessee with 42.6%, North Carolina with 40.9%, Oklahoma with 38.3%, Minnesota with 37.7%, and Arkansas with 35.1. Bernie Sanders has Vermont with 51.1%, Colorado with 36.0%, and Utah with 31.5%. Micheal Bloomberg won American Samoa. The state of Texas was divided between Biden and Sanders but ended up going for Biden. Myers followed the Super Tuesday and said this when Joe Biden started pulling ahead, "The whole time I was rooting for Pete Buttigieg but seeing Joe Biden leading was unexpected to me."
Sanders and Biden both held rallies while the voting progressed. The rallies consisted of both candidates renewing their promises of what they would do if elected as the candidate to run against Trump. In the end, both nominees promised to do their best to get Trump out of office.
The updated percentages of votes for Biden was, Alabama with 63.2%, Virginia with 53.3%, Tennessee with 41.7%, North Carolina with 43%, Oklahoma with 38.7%, Minnesota with 38.6%, Arkansas with 40.4%, Maine with 34.0%, Massachusetts with 33.4%, and Texas with 34.5%.
The leading candidate currently is Joe Biden with 11 states and had 664 delegates. Sanders is at 6 states and 573 delegates. Most of the delegates are going to Joe Biden as of right now. Baladya watched Super Tuesday and said, "I had a feeling that Joe Biden would win but I would have liked to see Bernie win instead."
About the Contributor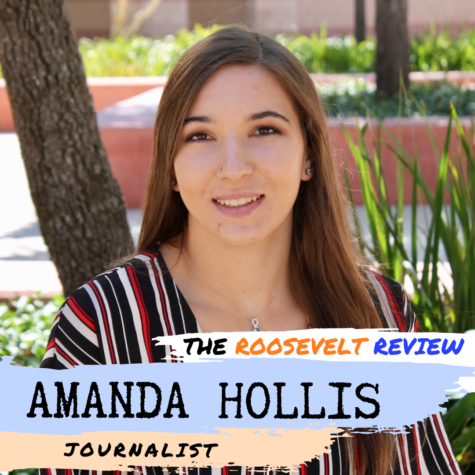 Amanda Hollis, Journalist
Amanda Hollis is a girl who is creative and always determined to finish a project and make that project the best project every time. She joined journalism...