Lacrosse Season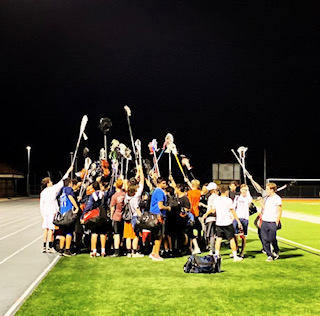 As the spring season approaches, it also means the start of the spring sports. One of the newer sping sports we have here on campus is Boy's and Girl's Lacrosse. Both programs are so new, that unlike most sports on campus they only have a Junior Varsity and a Varsity team. Last season our Girl's team did not do too well, but they have high hopes for this upcoming season. In order to fully understand the expectations that the girls have for themselves I asked three of the members of the team "When does Lacrosse season start?", "What are the team goals for the season?", and "What are you most excited for this season?". Senior, Ashley Flower responded, "Lacrosse season for girls starts on March 11 at Riverside Poly High School butour first home game is March 18 at 5pm. Our team goals this season are to move on up in the bracket and be an aggressive team who can compete well. Basically we just want to make a name out of Roosevelt Girls Lacroose since we're still a new program out here. Personally this season I'm excited to be able to play my absolute best after my season-ending concussion from last year. I'm also really excited to see how we as a teamwork on the field together since we have so many new girls on the team this year." The next athlete that I asked, was  freshaman Aliyah Ortega. She responded, "Our season goal is to grow stronger on and off the field and win some games. I'm most excited to compete against other schools and make some new friends." Sophomore Grace Dower, the last girls lacrosse member that I asked responded, "Lacrosse season starts March 11. Our team goals are to grow stronger as a team on and off the field. We have a lot more girls this year compared to last year so we want to makesure that we all have a strong bond to trust each other with any play. We also want to win a lot of games this season since girls lacrosse is still new. What I'm most excited for is our pregame hype that we've been talking about."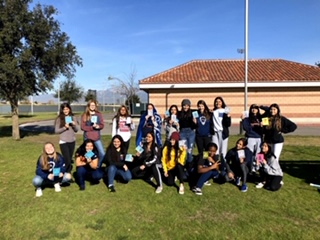 On the other hand, I asked boys lacrosse member, Javi Acosta the same questions, and here is what he said," Our season started on February 21. I would say that the number one goal for us as a team going into the season is definetly to have a winning record. As a fairly new program here on campus in past years it has been tough squaring off against some other programs that have more experience, but we are trying to change that this year. Another goal we have after the first one is to make a playoff run. This year being the first year that lacrosse is an official CIF sport, and playoffs are involved, it would be amazing to make that top 16 out of 35 in our playoff division. Definitely the thing I'm looking forward to the most this season is getting out there with all the guys and hopefully uilding up that team chemistry now as we all have more experience to hopefully go out there and win some games."
With that being said, good luck to our Mustangs as they take on their seasons. Visit the Roosevelt Review again for more updates regarding sports and news here on campus.
About the Writer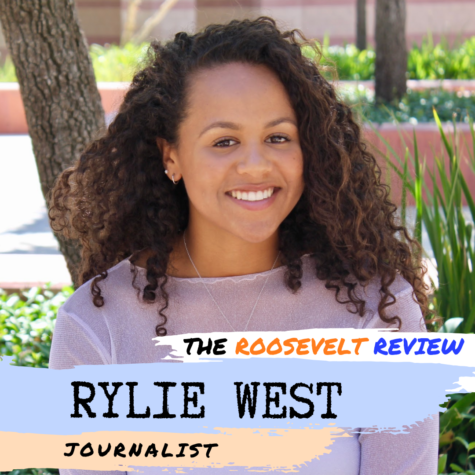 Rylie West, Journalist
Welcome back Rylie West to the Roosevelt Review. Rylie is a senior here at ERHS and enjoys writing and learning about the journalism field. Last year,...