The Start Of Softball
With winter coming to an end, Softball season is right around the corner! The new season is highly anticipated by the players and they have many goals and aspirations for this season. Season for the softball girls starts this February 25 although they have already been practicing hard and preparing for the season ahead of them. Softball has gone through condition, and practices after school as a team to prep themselves and their bodies for a successful season. The previous year softball had an amazing season and broke tons of records for the school. Last year was the first time in history that softball has won a playoff game in the history of the school. There are eight seniors that will sadly be leaving the team next year but majority of the girls will be returning next year for another season. Some of the seniors have set their future towards college. Ayanna Rubio will be attending  Menlo College, Rylie West will be attending University of Tennessee, Alyssa Argomaniz will be attending California Baptist University, Madison Thompson will be attending Portland State, Brooklynne Escobel will be attending Idaho State, and Madalie Gomez will be attending Loyola Marymount University. We will be saying goodbye to these seniors this year as they go off on different paths to further their futures.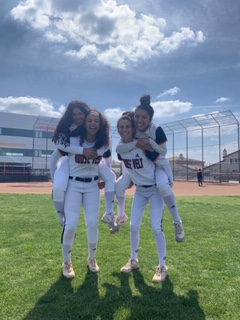 I had a chance to talk to some of the players about their upcoming season. Alyssa Watson said "some goals that I have for the season  is to have more than ten stolen bases and to try and make first team all league. Our rivals for season is definitely Norco." The girls have a lot to accomplish this season. I also talked to Alexia Lopez who said "I want to have the same connection and chemistry that we did last year. We are striving to beat Norco!" It seems that the team for our Softball girls to beat is Norco.
We wish the girls good luck and we hope they have a successful season!
About the Writer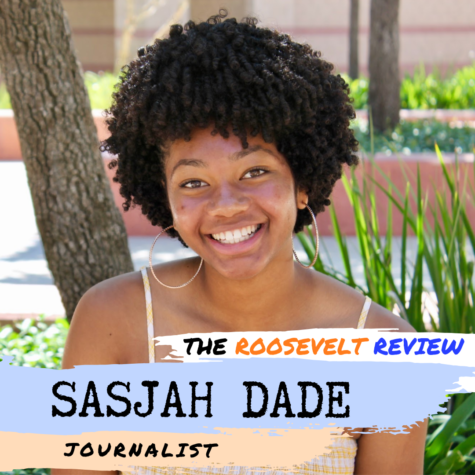 Sasjah Dade, Journalist
Sasjah Dade is a student at Eleanor Roosevelt High School. She is a senior who has been attending Roosevelt all four years. She has been drawn to journalism...