CIF Winter Sports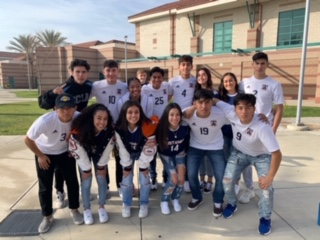 As the year goes on, and the winter sports season comes to an end, this year for many of our winter sports their season is just beginning. Every winter sport on campus made CIF. These sports include Boys and Girls Soccer, Basketball, Girls Water Polo, and wrestling individuals.
The first team to play their first round of CIF was Boys Soccer. The game was on Wednesday, February 12 at 3pm at Carter High School in Rialto. Sadly, after a battle the team lost 2-1 to end their season. Diego Gomez, a senior and four-year member of the soccer team said, "After playing for the ERHS soccer for four years it feels unreal and just sad in general that it's already over. We as a team have came a long way since freshman year and have watched one another not only grow physically but mentally as an athlete and person. The bonds created with my teammates will forever be remembered. Time really does fly when you're having fun." Congrats to the boys on their season and their many accomplishments.
The next sport to play in their first game of CIF was boys basketball. They too played on Wednesday. The team traveled to Newport Beach to play against Newport Harbor. The final score was 56-44. The boys will move onto their next round of CIF at home against St. Bernard from Playa del Rey California. Come out and support today, February 14 as they take on a challenge in their second round of CIF.
For the girls sports, Girls Water polo played on Tuesday against Rosary Academy at 5pm. Lauren Lofflelmacher, a junior said, "This season had its ups and downs but we worked it out. This was a learning year since our team was very young this past year with 4 freshman on varsity." I asked her what she will miss most about the seniors, and she said," I will miss the energy they brought to all the games and practices." What she is looking forward to next is, " how much everyone grows over off season since most of us do club."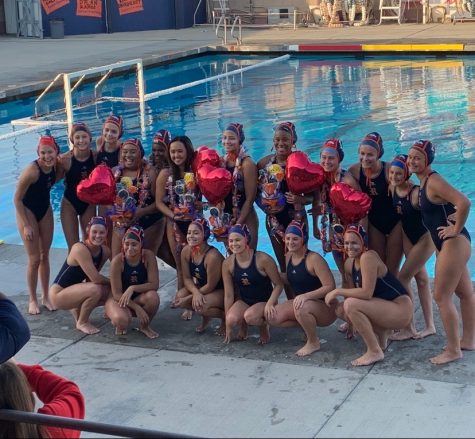 Girls basketball played on Thursday, February 13 against Riverside's JW North. They defeated them 61-39 to move onto the second round of CIF tomorrow night, Saturday, February 15, at 7pm against Camarillo at home. Mustangs please support our girls basketball team as they are out for redemption from last years playoff run!
The last winter sport to compete in CIF is Wrestling. They compete today, February 14 in Long Beach all day as individuals  in order to move onto Masters. They will also compete on Saturday, for day two of CIF.
Congratulations to all the winter sports as they took on CIF in their successful season. Mustangs, go support girls and boys basketball this Friday and Saturday as they compete in round two at home. Good luck to our Mustang Wrestlers in Long Beach. Come back to the Roosevelt Review for updates weekly on sports!
About the Contributor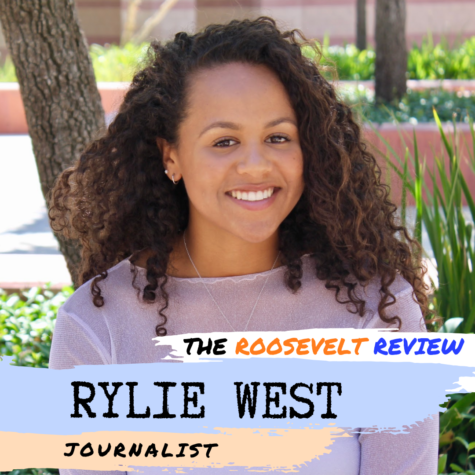 Rylie West, Journalist
Welcome back Rylie West to the Roosevelt Review. Rylie is a senior here at ERHS and enjoys writing and learning about the journalism field. Last year,...