Winter Pep Rally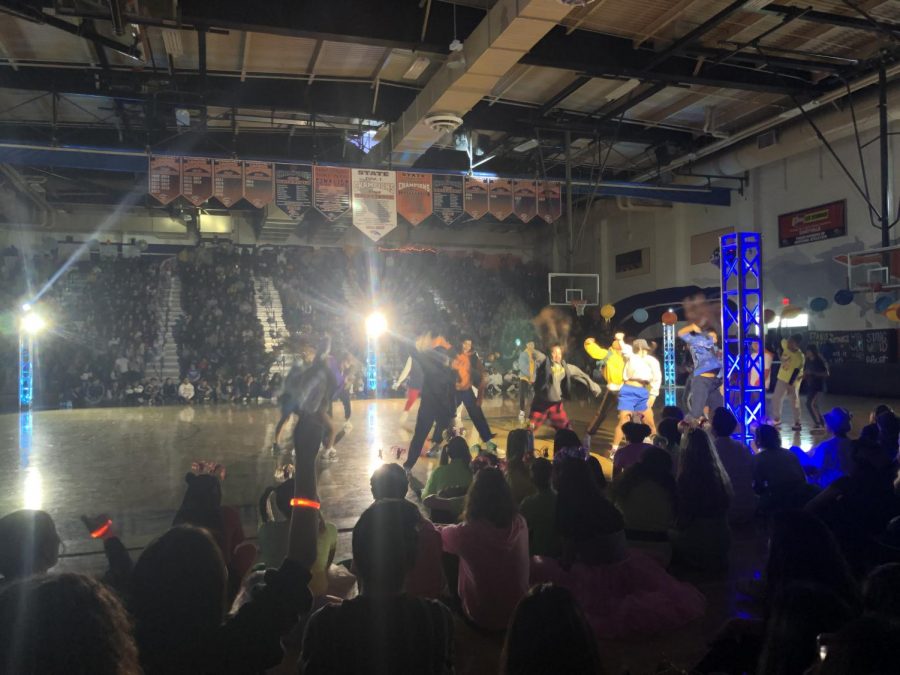 To start the new week, Eleanor Roosevelt High School has thrown its annual winter pep rally to kick off the second semester of the school year. In this pep rally, they introduced the winter sports teams, had a variety of performances, and fun games for the students. With the rally theme "Out of this World" the gym was decorated with stars, planets, and lights to portray the galaxy ambiance.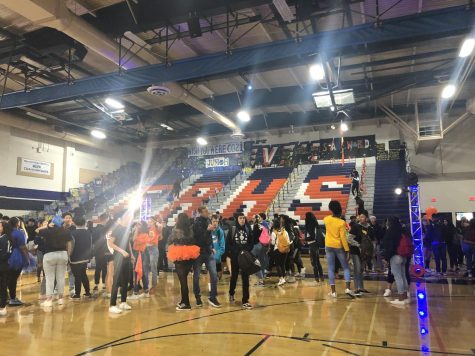 When asking Lauren Torres and Michael Silvano, seniors and audience members of the ERHS winter rally, about their thoughts and experience of this rally, Torres stated, "I was able to participate in a game with my friend and we represented the senior class and won, so I really enjoyed that and it was a highlight to my senior year. I also liked the space theme and how the gym was decorated, I captured the memories with a lot of pictures." Silvano shared his experience at the rally and stated, "I had a good time, it felt a bit short but I enjoyed the performances, drumline and being able to start Monday off out of class and with my friends."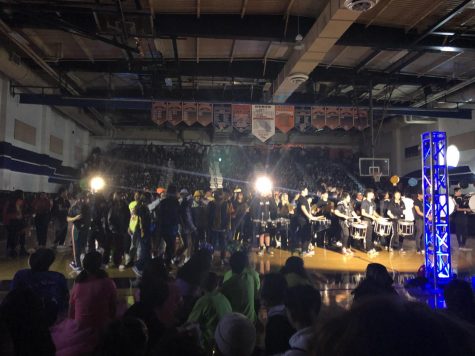 Furthermore, when asking Torres and Silvano about what their favorite performance or aspect of their last winter rally, Torres was excited to share about how she enjoyed watching the ERHS hip-hop dance club, Flava, and how the music was, "…hype and got the crowd cheering." Silvano stated that his favorite aspect of this year's winter rally was the student games because, "They were fun and funny to watch the kids participate in the different games for their classes."
The first rally of the semester and last rally of the winter season, ERHS has introduced winter sports teams, clubs, and performances with another great rally. Until the next rally, the ERHS campus is excited to see what is in store for the last and final rally of the year.
About the Photographer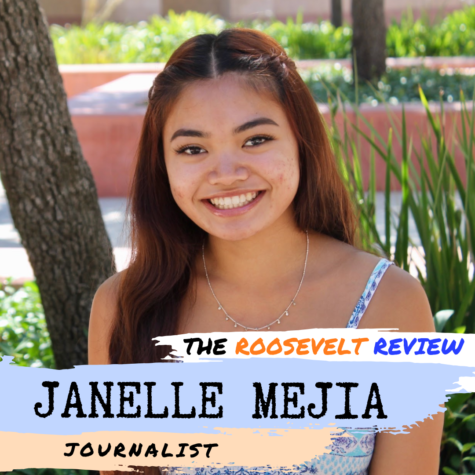 Janelle Mejia, Journalist
Janelle Mejia is a new journalist and a senior at Eleanor Roosevelt. Mejia wanted to join journalism in order to freely write about her school and campus...