New ERHS Policies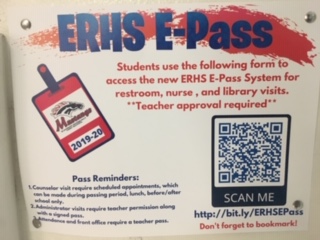 Starting off the new semester, Eleanor Roosevelt's administration has implemented a few new policies here on our campus. Many students have different opinions and feel differently about some of these policies. The school has put into place an E-Pass, which you have to sign in and out to go to the bathroom while also carrying a wooden pass with your room number visible on it. The passes are color coordinated by the building you are in, so it is easier for the administration to know if you are in the right place.
I talked to Nelly Diaz, a senior here on campus, about what the policies were put into place for and how she felt about the new policies. Diaz said, "These new policies were implemented to avoid staying out of class to long and to use more technology." Students know why the rules were created. They are meant to benefit us and keep us where we need to be. She said, "I don't think the passes benefit the students simply because the process is a lot longer and unnecessary just to use the restroom or to leave the class for whatever reason. If students want to ditch then that's on them and it'll affect them, it shouldn't take up more time for the students that are doing good in school." Some students find the rules tedious and very excessive.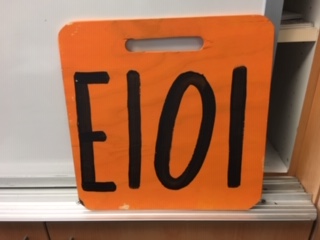 I had the chance to see a teacher's perspective. I asked Brian Hildebrand, a Language Arts teacher on campus, if the new policies benefit the students, and if he likes the policies. Hildebrand said, "The policies are a major benefit to students since the passes ultimately keep Roosevelt's campus safer and help teachers and staff to understand the reasons students are missing class time. By understanding the reason students need to leave class, teachers are better able to understand students' needs. Class time is valuable, and it seems that if students are missing class time, we ought to at least understand the reasons for it." Teachers see the rules as positive because it helps them to understand why students need to leave class. The pass ensures that students come back to continue the lessons that will benefit them. He also included that "the new policies have been successful thus far, and the initial impression I have had is that there are fewer instances of students leaving class for unnecessary." Students seem to leave class less and less since the rules have been implemented.
Everyone sees the rules from a different perspective and has different views about them. They are here to benefit everyone, but some people see differently.
About the Contributor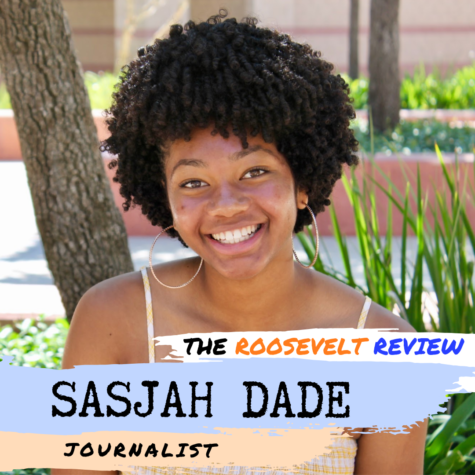 Sasjah Dade, Journalist
Sasjah Dade is a student at Eleanor Roosevelt High School. She is a senior who has been attending Roosevelt all four years. She has been drawn to journalism...