GSA Clothing Drive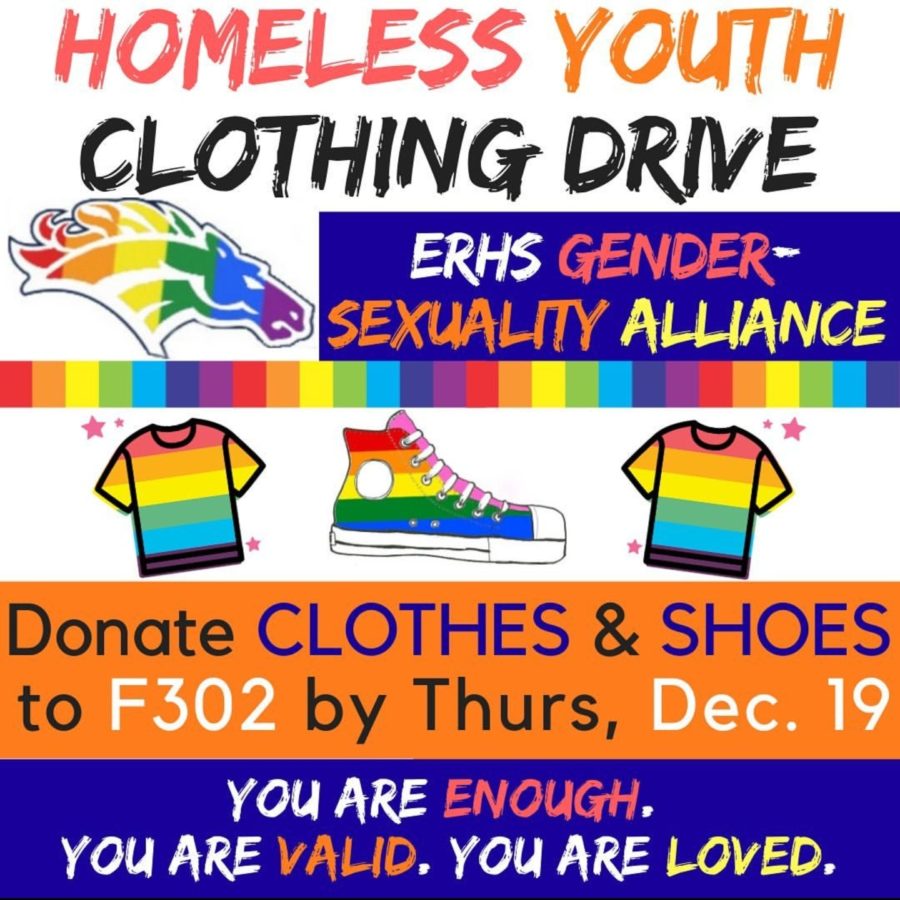 ERHS GSA (Gender-Sexuality Alliance) is holding a clothing drive until the end of the semester. They are taking donations of gently used clothes and shoes to give to homeless youth. Donations can be taken to room F302 or T201 by next week Thursday, December 19.
I asked Emma Wallace, a senior and co-president for GSA, why the club decided to do the clothing drive, and she said, "GSA participated in the clothing drive last year so we decided to continue it for this year. We decided to do it because a large number of homeless youth are LGBT so this is our way of giving back to the community."
The donated clothes will be going to a local LGBT center for homeless youth. "We have gotten a decent amount of donations so far, but we are hoping to get more," Wallace said.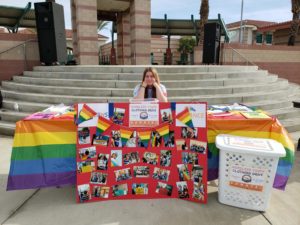 I asked Karter Yem, a junior and a member of GSA, what they thought about the clothing drive, and whether they thought a fundraiser would've been more effective. They said that the drive was, "a really good idea." They went on to say that, "fundraisers can be a lot harder to do, so when you have a clothing drive and a lot of the LGBTQ community can be kicked out of their house and become homeless, I think it's an effective way to give back."
When asked if GSA will be doing any drives or fundraisers in the future, Wallace said, "There will hopefully be more fundraisers in the future but we have not decided on any further drives so far."
So go through your closet this weekend and donate those clothes and shoes you don't wear anymore but are still full of life and use. They may just help a homeless youth in need this winter.
About the Contributor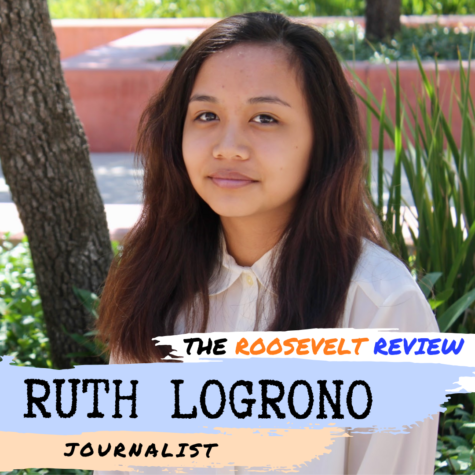 Ruth Logrono, Journalist
Ruth Logrono is a junior at Eleanor Roosevelt High School. She is drawn to journalism for the writing experience, and the chance to share something with...