Mustang Madness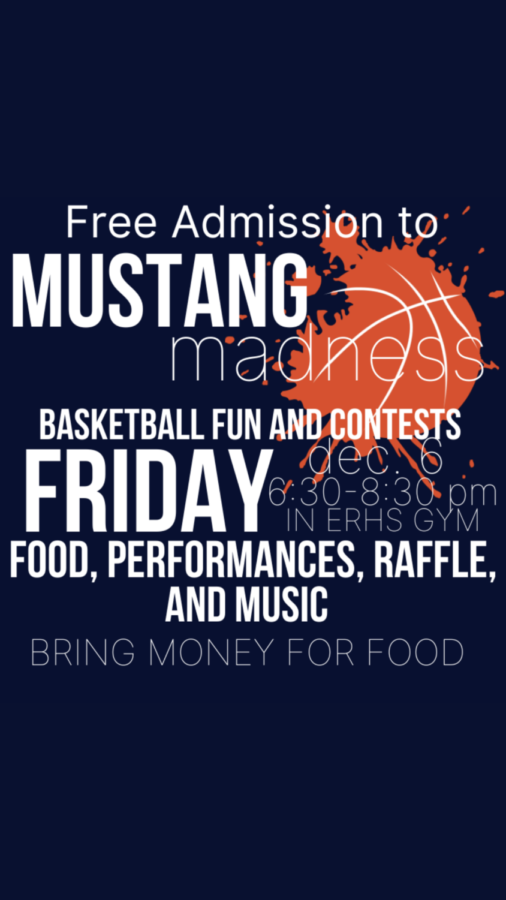 On Friday, December 6, our school hosted Mustang Madness. Mustang Madness is a way for boys' basketball to kick off the beginning of their season with many games, performances, food and contests, there also was a students versus teachers basketball game.
I asked Coach Carr and Godfrey Little what they were excited about for Mustang Madness and Carr said, "I am excited to the old men and women beat up on the young students here at Roosevelt. All these kids do at this school is talk about how good they are but when it comes to performing, they rarely come through. I am also excited to see the performances and see what kind of support we will be getting from our student body." Little replied, "I am excited to see how many people come and support us and I am also really excited for the three point contest." I also asked them what events and performances are happening during Mustang Madness and which ones they are looking forward to.
Carr responded, "At Mustang Madness, we are going to introduce all three boys' programs and we will have some awesome performances by the Poly Club and Cheer. I think the Step Team is performing too and also Song Team will be performing. And I know that we are going to have a great DJ so I know everyone will have a great time." Little also said, "I am excited to see Step Team perform because I like their routines and I also want to see Song Team perform too."
Mustang Madness was a success! There many people in the crowd supporting our Boys' Basketball Program. Congratulations to the teachers that won in the Student vs. Teacher Basketball game and thank you for everyone that participated in the game. Since Basketball season has started, get ready to start cheering and supporting our very own Mustang Boys at their first home game on January 10 against King High School. See you there Mustangs!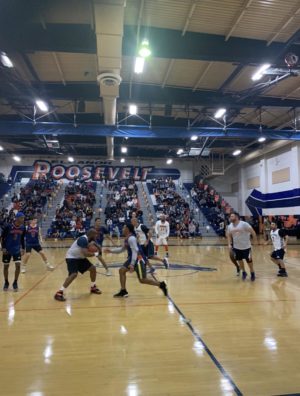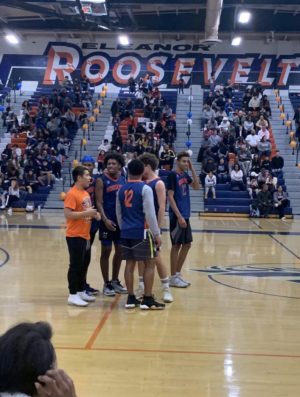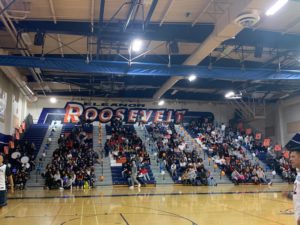 About the Contributor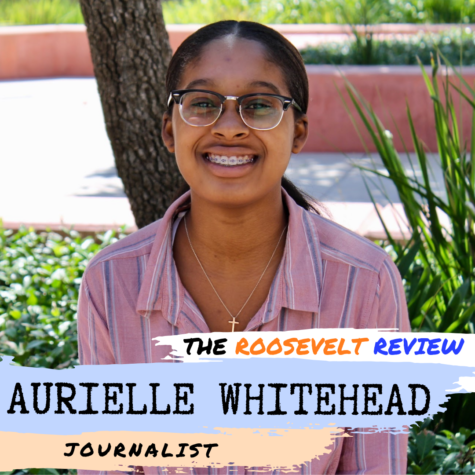 Aurielle Whitehead, Journalist
Aurielle Whitehead is back for her second year in journalism and is now a senior at Eleanor Roosevelt High School.  Aurielle came back to journalism because...