Wrestling Season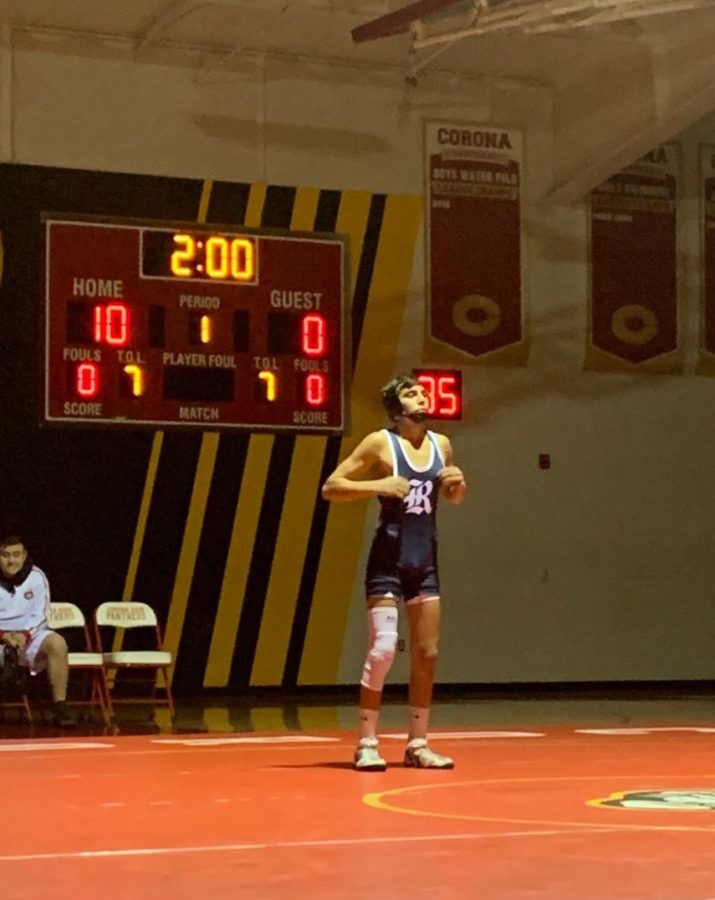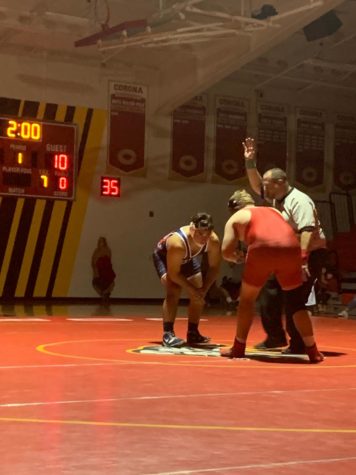 As winter sport's seasons are coming to a start, our varsity wrestling team has been participating within a variety of preseason matches and scrimmages. With a successful season last year, the Eleanor Roosevelt high school wrestling team is hoping to carry it over this season and hope to win a CIF title as a team.
When asking the varsity wrestling team captains and ERHS seniors, Brandon Leon and Isiah Vasquez, on what they're most excited about this season, Leon states, "We are very excited for all our duals and tournaments because this is basically going to be the last time all the seniors will be together and compete next to each other…" and Vasquez adds on by saying that "…we're most excited about our two duals this season, yet we only have 2, we're excited to be wrestling in front of our home crowd."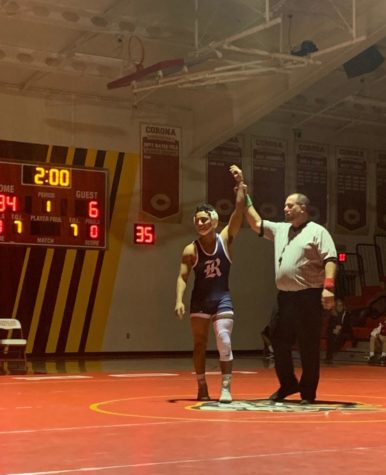 Furthermore, when asking the varsity team captains on what they are hoping to accomplish this year as a team both agree on having their eyes set on winning a CIF championship, especially since they were very close last year and are confident that they have a strong team to do it. Moreover, when asking David Saenz, an ERHS sophomore varsity wrestler, on what he's most excited for this season, he adds on and states, "We're most excited about bonding together as a team and winning as much as possible," also with a CIF title in mind. The wrestling season has just come to a start and the ERHS campus hopes the best of luck to the wrestling program this year as they set their eyes on a CIF championship title. Make sure to support your Eleanor Roosevelt varsity wrestling team this upcoming Tuesday in our home gym.
About the Photographer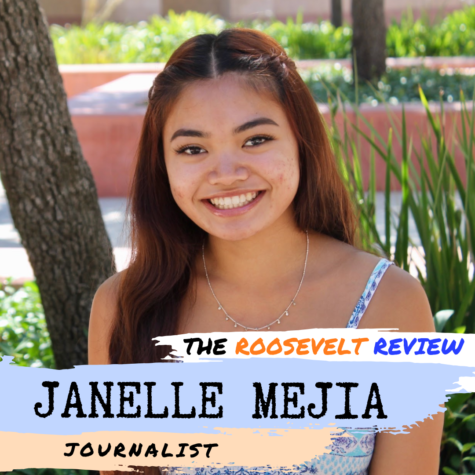 Janelle Mejia, Journalist
Janelle Mejia is a new journalist and a senior at Eleanor Roosevelt. Mejia wanted to join journalism in order to freely write about her school and campus...