ERHS Dance Recital
Hang on for a minute...we're trying to find some more stories you might like.
On Tuesday, November 20 our ERHS dance programs along with programs from John F. Kennedy Middle College High School performed in the theater here at Roosevelt for the annual winter dance recital. The recital was created in order for the different genres of dance to showcase what they have been working on this school year. Tamra Claiborne a senior member of the Step Team that performed at the recital said that, "Each team got there early for rehearsals in order to go over their routine. We found out who was going first, last, and who was going after one another." She stated, "There was so many different performances from lyrical, contemporary, tap and hip-hop." Each performance was around 2-3 minutes long and the overall show was a just over an hour and a half. Claiborne said, "The show wasn't very long because each number was one after the other."
Cameron Chung, also a Roosevelt senior who is not only apart of the Step Team, but she is a captain of the team said after the team's performance, "The recital was really exciting, the support from the crowd was amazing. The other performances really supported us and even wished us good luck and complimented us on a great performance and overall just really positive feedback." I asked Chung about her roll on the team and how she felt about the team's performance that night and she responded,"My roll on the team is one of the three captains that can create this safe space for my teammates to express themselves through dance and stepping and help build confidence. This might be a bit biased but I really think that our performance was one of the best ones as a team." Although the audience only sees the performance on stage, there is a lot of behind the scenes work that takes place. I also asked Cameron Chung how her team prepared for their performance and here is what she said, "The preparation process was not an easy task, we practiced Wednesday's before school as well as Friday after school most of the time for 2 hours. However, when we see something needs improvement, we would have practice everyday."
Congratulations to all of the performers on showcasing all of their hard work at the recital!
About the Writer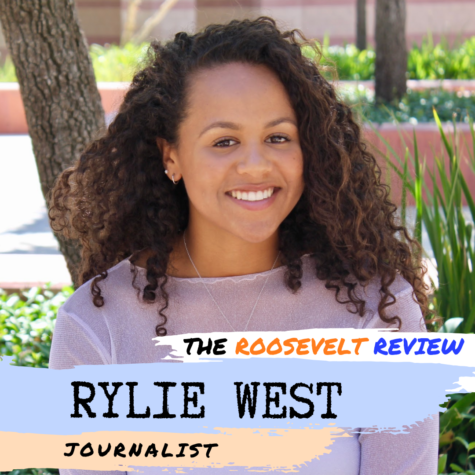 Rylie West, Journalist
Welcome back Rylie West to the Roosevelt Review. Rylie is a senior here at ERHS and enjoys writing and learning about the journalism field. Last year,...