Scanning IDs Policy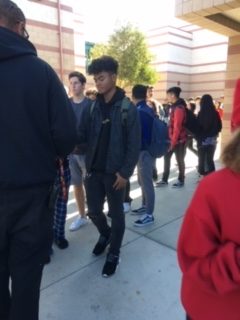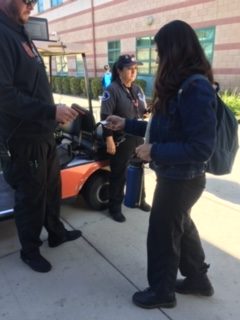 Here on our campus a new policy has been put in place for juniors and seniors who have the luxury of going off campus for lunch. We now have to scan ID cards before we leave campus and as we return from lunch. Many students are not happy with the change because of how inconvenient it is for students. It also takes time away from our own lunch because of the amount of students trying to get off as quick as possible. Every lunch there is a line to get off campus and students are beginning to get antsy. I had a chance to talk to talk to Tamra Claiborne, a senior here at Eleanor Roosevelt, who said "I think the scanning of IDs when you leave and return from lunch is totally unnecessary. In itself it's already time consuming to check in and out and it's almost like a prison." A lot of students feel the same way and are very over the whole ordeal. Claiborne also said "I think they can change the whole system and treat us more like adults and hold us accountable in different ways, not by scanning us."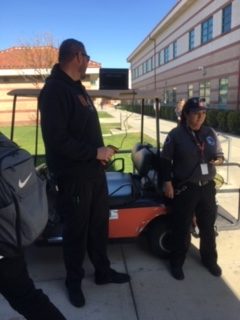 Now That we have the students perspective, i took the time to talk to Ms. Janet, a security guard here on campus. She said "the purpose of scanning IDs is so that we know the location of every student at all times." Basically saying that it is just a safety precaution for all the students on our campus. Ms. Janet also said "it helps us keep you guys in the right area at the right time and not take two lunches." This new policy is a way to ensure we as students are doing what we should be doing. They are trying to hold us accountable and keep us safe.
About the Contributor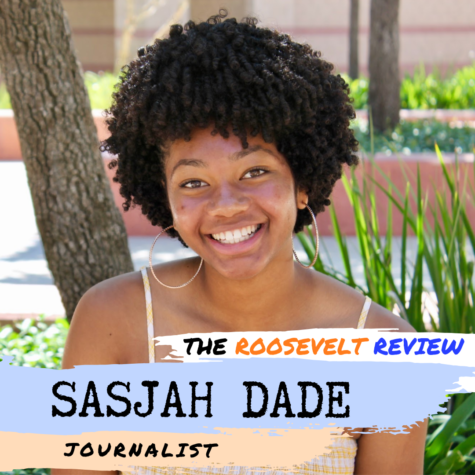 Sasjah Dade, Journalist
Sasjah Dade is a student at Eleanor Roosevelt High School. She is a senior who has been attending Roosevelt all four years. She has been drawn to journalism...