Is School Safe with Fires Burning?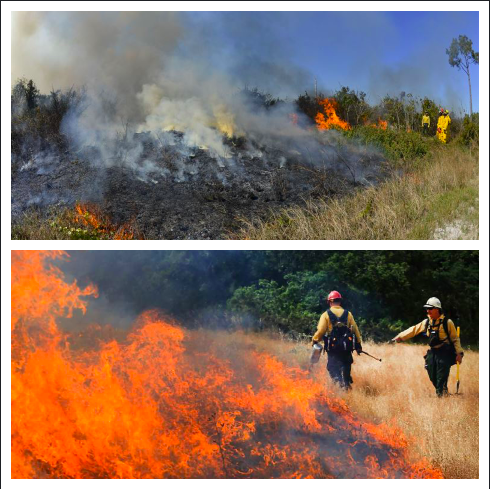 Due to the strong Santa Ana winds sweeping through Southern California, brush fires have been erupting all throughout the area, creating very unhealthy air conditions from windblown dust and ash. In areas within the Inland Empire, including the Riverside County, San Bernardino County, and Riverside County, South Coast Air Quality Management District issued a dust and hazard advisory. 
The 30-60 mph winds have carried throughout last Thursday and Friday. Neighborhoods and schools have been advised to stay indoors and avoid physical activities. 
Here on the Eleanor Roosevelt High School campus, as we continued on with the school week, all sports were canceled due to poor air quality, ashes were being carried through the wind and faculty advised and encouraged everyone to stay inside during and after school. Many parents and students questioned whether or not students should continue with the rest of the school week due to the poor air quality, smell of smoke in the air, and dust and ashes being blown through the air. 
After asking Janet Griffin, a security guard at the Eleanor Roosevelt Campus, about the local fires causing unhealthy air quality and bringing windblown dust and ash at the ERHS campus, if we should have carried on with the school week, she states, "Yes, we should have carried on with the school week just like we did and keep our students indoors as much as possible." However, asking Christian Espericueta, a senior at Eleanor Roosevelt high school, if we should have carried on with the school week he states, "No, I think we should've cancelled school for the rest of the week. A lot of people were coughing and getting sick." 
Furthermore, after asking both members of ERHS on what precautions they think schools should provide to the students and staff with fires burning near by, Griffin stated, "Definitely provide them with a cleaner environment for lunch time and limit activities outdoors." On the other hand, Espericueta believes, "…schools should evacuate the school when this [fires burning near by] happens again to avoid it getting any worse.
Although there are differing views from many on campus on whether or not school is safe with fires burning near by, I believe that ERHS was able to provide and help their students and staff with the conditions outside with the right precautions. Luckily, the CNUSD district was safe and didn't face long and treacherous affects from the local brush fires.
About the Contributor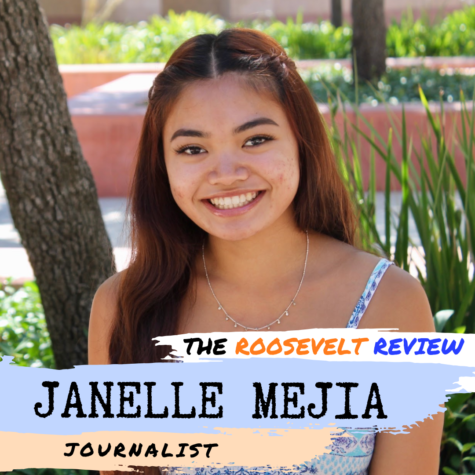 Janelle Mejia, Journalist
Janelle Mejia is a new journalist and a senior at Eleanor Roosevelt. Mejia wanted to join journalism in order to freely write about her school and campus...