New and Future Restaurants in Eastvale
As Eastvale continues to grow, stores and restaurants are continually being added, developing the plazas that make up the community. One such plaza is The Station, located just off the I-15 between Cantu-Galleano Ranch Road and Hamner Avenue. It is already home to Costco and In-N-Out, as well as restaurants like Cafe Rio and MOD Pizza, which opened earlier this year. 
"As we continue to grow, we intend to use the great feedback we've received from our residents to help guide us on future projects and developments, as we diversify our dining options and destinations," said Eastvale City Manager Bryan Jones.
Residents seem to be noticing this effort to bring more variety and convenience in eating choices, if the Yelp reviews are any indication. About Cafe Rio, Jocelyn L. from Ontario writes, "I'm excited to see a Cafe Río built in Eastvale since I'm always over there. Can't wait to go back to try more of their menu items!" Selena D. from Chino says, "Cafe rio is amazing! Their location is awesome. The only one I had near me was at least 30 minutes away so this is perfect." 
About MOD Pizza, reviewer D K. says, "So excited MOD has opened up in eastvale! We lived in Seattle for 8 years and had it there the first time and loved it!"
Zehra Kazmi, a junior and a foodie, says that the opening of more restaurants close-by is "great, because then I can just go off campus and eat."
Other eateries at The Station are Which Wich and a yet-to-be-opened Chick-fil-A. I spoke with Arturo Flores, a junior, about the potential of a nearby Chick-fil-A. He said, "The very first time I went, I felt very welcomed, and I'm glad that there's one way closer to Eastvale. That means I don't have to go all the way to Hidden Valley to go to Chick-fil-A for an amazing sandwich."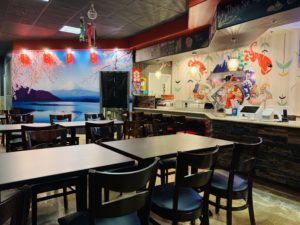 A recently-opened Eastvale restaurant that isn't at The Station is Jono's Japanese Restaurant, located on Hamner Avenue. The restaurant's menu features sushi and sashimi, as well as non-sushi appetizer and main course options.
The City's goal is to diversify eateries in Eastvale and make it more convenient for residents when looking at dining options. We can only wait, and look forward to the restaurants that will open in the future.
About the Contributor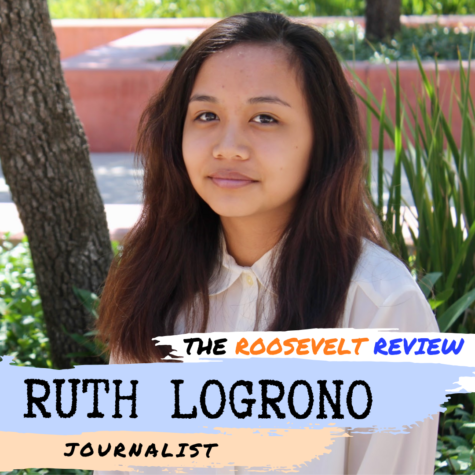 Ruth Logrono, Journalist
Ruth Logrono is a junior at Eleanor Roosevelt High School. She is drawn to journalism for the writing experience, and the chance to share something with...