Four-Day Wagyu Beef Dining Experience Comes to Eastvale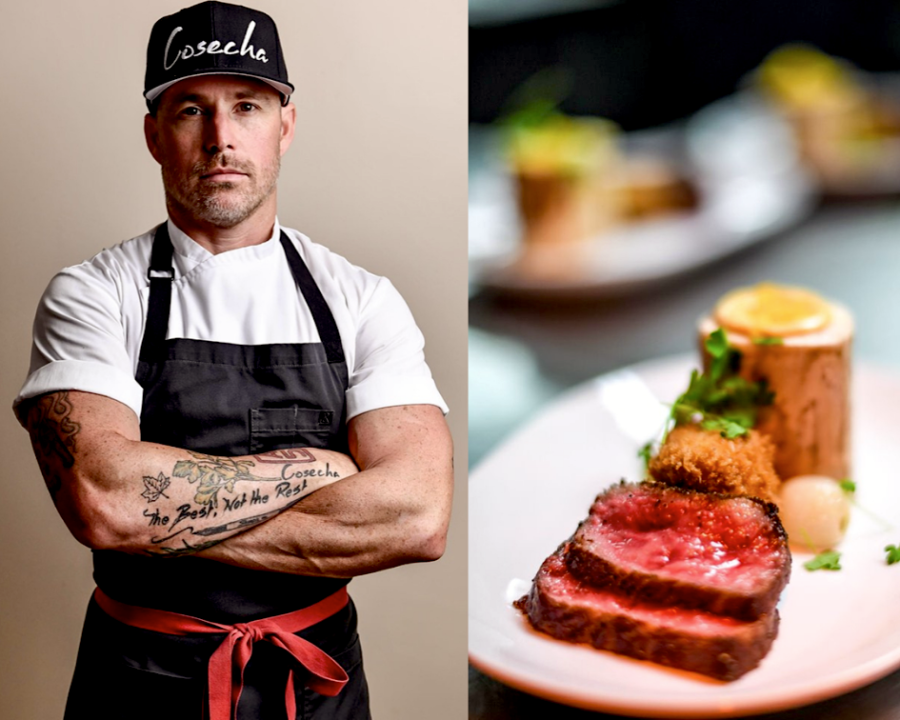 From October 24-27, Chef Steve Brown will hold a limited time dining experience here in Eastvale with his restaurant, Cosecha SD. The dinner will consist of a nine-course tasting menu, featuring Wagyu beef from all over the world, as well as local seafood and produce sourced from his farms, each paired with a carefully selected wine. Each ticket costs $200, and can be purchased on his website.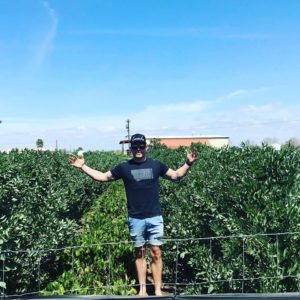 The event will be held at a City-owned property located at 13200 Citrus Avenue and will serve as a pilot program for potential future use of the property, according to the City of Eastvale.
I asked Jonathan Ma, a local foodie, how he feels about the fact that a certified Wagyu chef will be coming to Eastvale. "I'm excited!" he said. "Wagyu beef is the most sought after type of beef, and to be able to indulge in it is a luxury that not many people have the chance to do."
Robert Quinn, another local who will be attending the event, agrees. "It's really exciting," he said. "It's not every day that you get to have such high quality meat like this."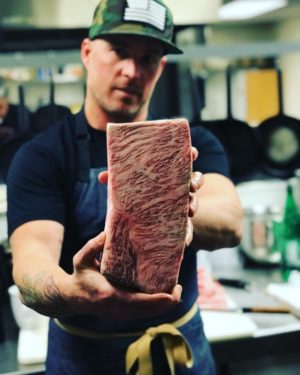 Chef Brown attended Le Cordon Bleu Culinary School after spending two-and-a-half years in Germany at the age of 18, where he found his love of food while working in a hotel kitchen. He won the KAABOO Rock'n'Chef Competition in 2016 and was nominated by EATER for San Diego Chef of the Year in 2017, shortly after the end of his Japanese Wagyu Tour in which he collaborated with many other prestigious chefs and butchers. 
Cosecha SD, which translates to "harvest" in Spanish, is a fine dining supper club and catering brand, which aims to bring quality Wagyu beef to cities across the nation. Each location's menu is designed specially, based on the season and local ingredients. His restaurant has had a long-running tour in pop-up dining, with more dates always being added to the calendar. 
Although Cosecha SD is on the road, it has also recently opened a permanent location in the historic Keating Hotel in Gaslamp, San Diego. 
---
I interviewed Chef Brown some questions about himself and the event. Here is what he has to say.
You'll be in Eastvale for four nights: is it different every night?
"Each night is pretty much the same, but our menus change on the daily based on our constant evolving creativity."
During these dining experiences, what are your interactions with your guests like? I imagine it's a great feeling to be able to talk with the people who eat your food and see their reactions.
"I'm constantly entertaining our guests and explaining each dish in full detail from the inspiration and the Japanese prefecture that each cut and different wagyu came from. We call it dinner and a show. We blast my favorite hip hop that I grew up with."
Your website says you design each menu based on the season and the local produce. Can you say anything about the ingredients you'll be using from Eastvale?
"At this point we haven't worked with any farmers in the area but we will be foraging for wild garnishes in the nearby river bed next to the estate."
What is it about cooking that you enjoy the most?
"I enjoy the creative process the most and that's why we do a tasting menu only format because it's a multi course creative journey we get to take our guests on."
How would you describe your cooking style? What kinds of cultures influence your cooking?
"I call my cooking farm driven modern American, obviously wagyu is our focus on tour but it's just wagyu without the produce from the farm creating each dish based on the seasons. I have a huge European influence to my cooking. I started as a dishwasher in Germany at 18 years old and went to French culinary school. I live right at the Mexican border in SD and our farm is there as well, but obviously I also have a huge Japanese influence because of all my Japanese wagyu tours."
Who do you think has influenced you the most in your culinary career? Is there anyone you'd ever want to work with?
"I have had so many inspirations throughout my 20+years career I couldn't name them all; it's pretty much everyone I have ever worked for over the years. I have met Thomas Keller many times but as an American Chef he is our man that put us on the map."
One last thing: This Eastvale press release says you're from the Inland Empire, but other articles say you're from San Diego. Could you clear up that confusion?
"I was born in San Diego, that's where I live and that's where my entire family is from but my father moved us to Redlands as a child. I went to school in Redlands, my Dad is a Fire Captain in San Bernardino and commutes from San Diego."
About the Contributor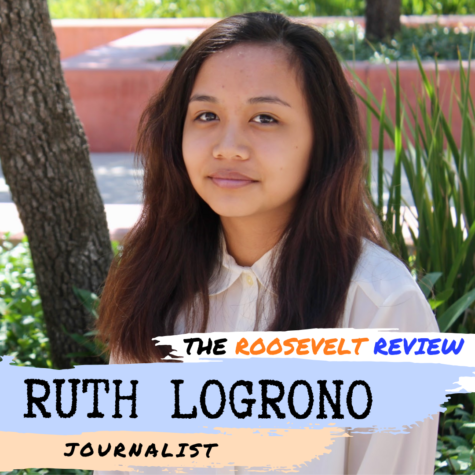 Ruth Logrono, Journalist
Ruth Logrono is a junior at Eleanor Roosevelt High School. She is drawn to journalism for the writing experience, and the chance to share something with...