Homecoming Football Game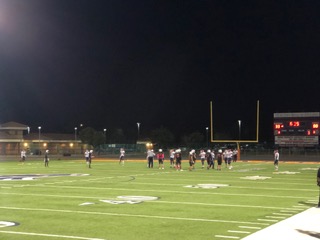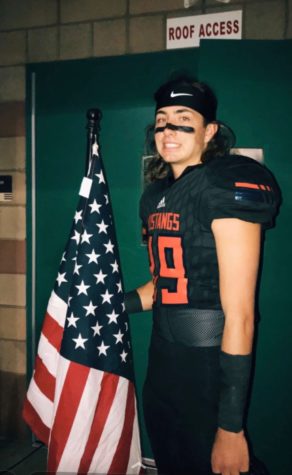 This Friday, October 11, our Mustangs faced Martin Luther King High School in their second league game. Our Mustangs came out strong against the 0-7  Wolves and kicked a 37-yard field goal to get head. After the first quarter the score stayed at 3-0, but the second quarter our Mustangs made the score 26-0 going into halftime. I asked Senior Austin Marin #10 what the coaches told the team at the half considering they were ahead by a lot and here is what what he said, "Our coaches told us to just keep doing our job and we will come out with a win. Which we did."
After, the half our Mustangs continued to do damage, adding 17 more to the score, and holding King to only one touchdown. The final score was 43-7 which secures our Mustang's  second win in league making their record in league 2-0 and overall 3-7. While the loss for King put their overall record at 0-8.
Along with asking senior, Austin Marin about the halftime locker room talk, I asked senior Jared Tolmasoff #49 some questions as well. "What was the game plan going into the King game? 2. How does this win help you while facing tougher teams in league? How were you able to keep focus and not led up while winning by that much?"
Tolmasoff responded, "Our game plan was to come in and do our jobs and easily recognize and react to every play. These wins early in league help our chances of a playoff spot and also give us a nice spot in league with room for a loss. I think the amount of doubt people give our team and hate we receive really motivates us to really embarrass teams when we have the chance to. "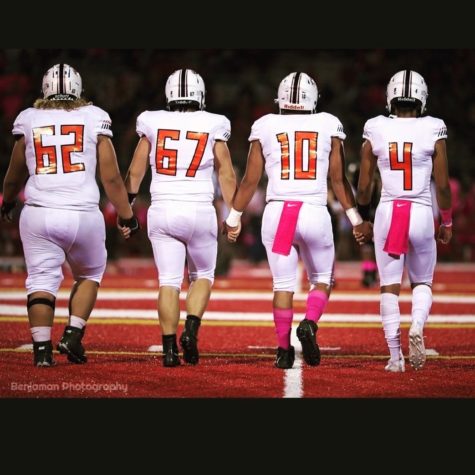 I asked Marin the same questions and he responded, "The plan against King was to make sure we communicate and do our job as a team. We worked hard during practice going through plays and drills. But once we learn how to play with each other we can be great. This helps us with tougher teams in league because we just keep getting better and better and we are learning what we are suppose to do as a team. Also we are trusting what our coaches are telling us. We stayed focus throughout the whole game because we finally learned that once we tune out of the game it usually doesn't end well for us."
Congrats to our Mustangs on another home game win with the help of all the amazing students in the student section. Next week they will face Santiago High School in their third league game, away at Santiago. Show your Mustangs some support in their third league game!
About the Contributor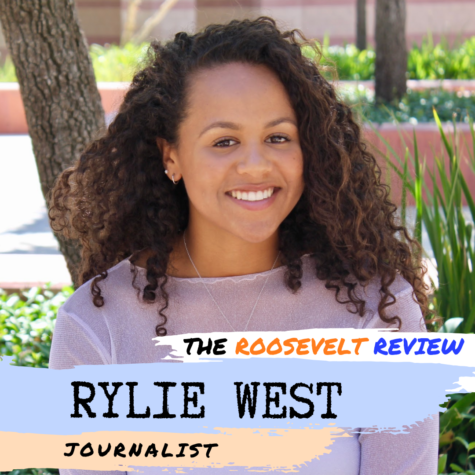 Rylie West, Journalist
Welcome back Rylie West to the Roosevelt Review. Rylie is a senior here at ERHS and enjoys writing and learning about the journalism field. Last year,...