Artist Spotlight: Hozier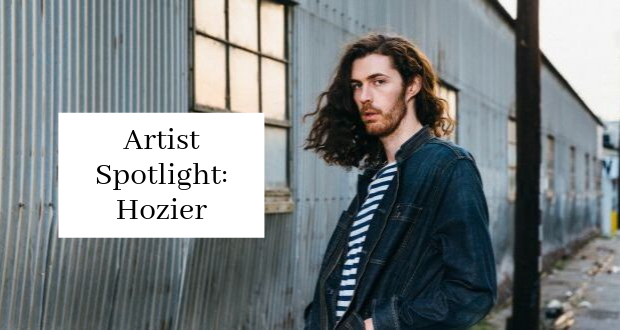 Hozier, whose full name is Andrew Hozier-Byrne, is an Irish singer-songwriter who is best known for his song "Take Me to Church," which was released as a single in 2013 and was later included in his first self-titled album. 
Hozier was born to parents who are also artists, with his father being a local blues drummer and his mother a visual artist. With blues music playing constantly in his house when he was younger, it's no surprise that he now takes inspiration from the genre (in addition to jazz, gospel, and R&B) for his own songs. 
"Take Me to Church" soon became popular worldwide, rising to number two on the Billboard Hot 100 in 2014 following the release of its music video. A response to Russian anti-LGBT propaganda and 'gay purges', the music video depicts a gay couple and the violent backlash that ensues when their community learns of their sexuality. The song, which speaks about the hypocrisy of religion, was praised by many. 
When asked what lyrics from the song stood out to him, Andres Minjarez, a junior at ERHS, quotes the line, "I'll tell you my sins and you can sharpen your knife." He says, "This one stood out because it makes me think about those who speak for God when they say anything queer is against their religion. It means that God is only all-loving when you abide his list of perfect traits."
Hozier himself stated in a Huffington Post article that the song "was always about humanity at its most natural, and how that is undermined ceaselessly by religious [organizations] and those who would have us believe they act in its interests." 
Minjarez goes on to say that he thought "it was eye opening for many to hear it so bluntly and it made me think about how I would like to interpret Christianity."
Hozier's social activism doesn't stop there, however. In the past, he has supported groups such as Home Sweet Home, an Irish organization that fought to support the homeless across Ireland. In December 2016, activists working with the group took over the Apollo House office building in Dublin's city center, providing accommodation for over 200 homeless people.  
Always devouring the latest news, Hozier keeps up to date with the conflict in our society, using that ethos as a device for his song-writing. "The intention is to . . . write honestly and write how you experience the world at the moment. And that's not always roses," he said in a TIME interview, about social causes influencing his artistry. This is reflected in his second and newest album, released in March 2019 and entitled "Wasteland, Baby!"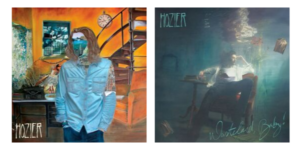 In an NPR interview, Hozier said that "Wasteland, Baby!" is an album that looks to find the warmth and hope in people, to explore humanity's capacity for love and kindness even among the tumultuous times we find ourselves in today, in both the political and environmental landscape.
But while Hozier's songs tend to reflect humans and their sociality, they are also admired for their musicality. "Cherry Wine," which was released as a single in 2016, is a song about domestic abuse, but Kylie Grubb, a junior at Tustin's Beckman High School, chooses to focus on the instrumental instead of the lyrical. When asked about the emotion the song evokes, she says, "It kind of switches from sounding melancholy in the beginning, then tense and heavy in the pre-chorus, and light and bouncy in the chorus."
She continues, making an insightful comparison to nature: "It reminds me of the different stages of rain, when it starts sprinkling in the beginning and the clouds roll in . . . then the rain starts coming down harder . . . and once the sun comes out again it's like the relief of the light bounciness of the chorus after the tension in the pre-chorus. Then it comes and goes in cycles, like rain does."
On October 1, Hozier announced his new podcast series, a collaboration with Global Citizen, called "Cry Power." The name is a nod to one of his songs, "Nina Cried Power," which is a part of "Wasteland, Baby!" In the podcast, he talks to artists and activists whom he admires about how they sought to change the world. The first episode, with Annie Lennox, is out now.
Hozier will also be performing live in the U.S. this year through November. 
About the Contributor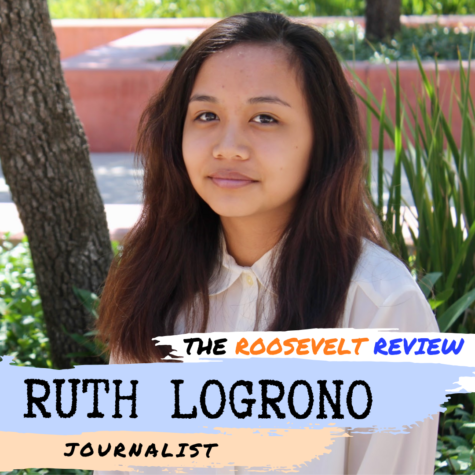 Ruth Logrono, Journalist
Ruth Logrono is a junior at Eleanor Roosevelt High School. She is drawn to journalism for the writing experience, and the chance to share something with...