The Album That's Making Everyone Dance In Their Graves
Halloween Never Bopped So Hard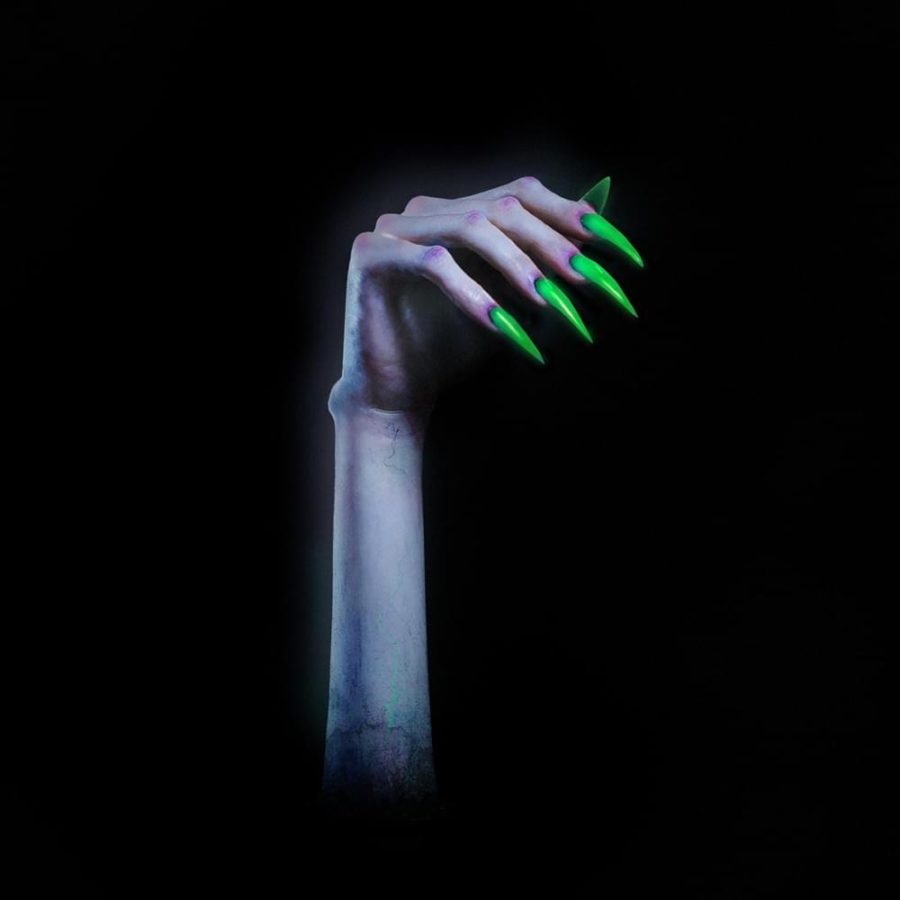 As night fell and the busy day was winding down, the eve of October was upon us. The month of autumnal chills and scares was ready to come alive before our eyes. This year, however, October began with extra flamboyance. No, it's not the surprisingly cold weather, but Kim Petras' new Halloween album.
While many artists mark their success by releasing music for the winter holidays, Kim Petras decided to make a grand display of the spookiest time of the year. A preview of this album was released at the same time last year and Petras opened the coffin all the way this time and released a total of 17 songs. Hallmarked by the heavy synth and techno beats, the album is one that was made for the club.  The trans artist intended for the album to be a party track to replace the tacky royalty-free spooky music at Halloween parties. In an interview with Cosmopolitan, Petras said she wanted her favorite holiday to be represented in music a lot better.
The album is heavily inspired by 80's music that parallels the artist's favorite era of horror films and the retro vibes are definitely not dead. The unsettling lyrics and instrumental breaks have Millenials dancing with the Halloween spirit in their bones. Before listening to the album yourself, be warned that there is explicit language in some songs and the beats will make you bop your head. A personal favorite and a recommended listen would be "Close Your Eyes."
After a long time of having the same old songs played at Halloween parties, I thought it was about time for an artist to enter the scene. With more insight into this dilemma comes a Halloween enthusiast, Sabrina Dominguez, who had a few thoughts to share. When asked about what Halloween meant to her Dominguez said, "Its a time where you can just let go loose and be someone else for a day." When asked what the iconic Halloween song was Dominguez said that it would either be Monster Mash by Bobby Pickett or Thriller by Michael Jackson. She was then asked if she thought the holiday needed a revamp in the music that represents it and she responded "I think you can't overthrow songs like Thriller, but I think a breath of fresh air would be nice."
A stranger to the artist, Janelle Meza, decided to give it a listen to for the first time. She says that she is open to many types of music and likes to listen a large variety of music genres. Her initial reaction to the song "Purgatory" is that the production is very well done.  Meza noted, "This is a very good opening. I kinda already want to bop my head a little." The song then transitions to the second track "There Will Be Blood" to which Meza said "Wow, I wasn't expecting the songs to connect so well together." Afterwards she was showed the songs "o m e n" and "Close Your Eyes" another pair of stitched together songs. She expressed how the songs subverted her expectations for a Halloween album. She emphasized her strong urge to dance to the songs but had to restrain herself since we were in public.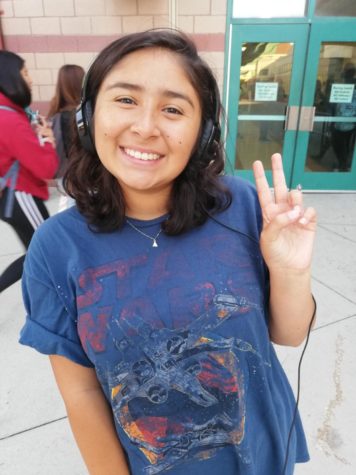 Ranging from sassy pop anthems to grooving instrumental breaks and resolving ballads, the album takes the listener on a journey that Petras has whipped up. Interlaced with the jams, the lyrics have empowering and heartfelt statements.
So if Halloween and carefree dancing is your thing make sure to blast this album at your next Halloween party. The year-long passion project is a perfect way to celebrate the best time of the year.
Long live, Kim Petras, queen of this Halloween season.
About the Contributor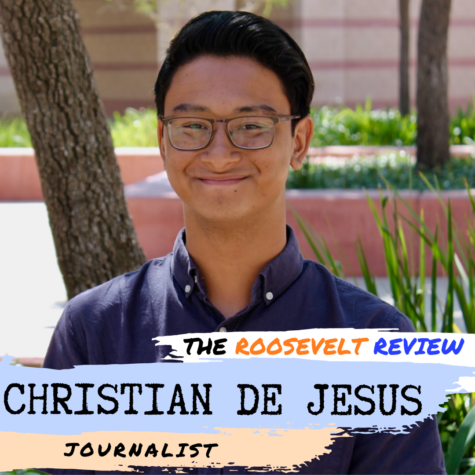 Christian de Jesus, Journalist
Christian is a 12th-grade novice journalist who has a voice that wants to be heard. Seeing the many events happening in society, Christian has the goal...