Sandy Hook "Back-To-School Essentials" Commercial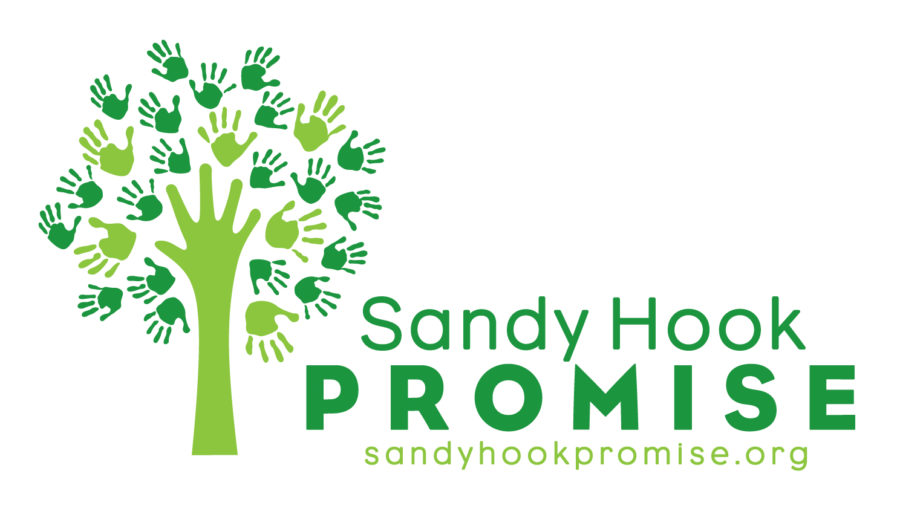 On Sept. 17, the Sandy Hook Promise Organization came out with a commercial called "Back-To-School Essentials" that was shown on national television. Their caption was, "Survive the school year with these must-have back to school essentials." The commercial started out with children talking about their new items they got for back to school, such as folders and pencils, but then the tone of the video shifted from a regular positive school commercial to a dramatic and chaotic turn of events. The commercial then goes to the students having to prepare and protect themselves against a school shooter.
I asked Dawn Cook, a senior, How she felt about the Sandy Hook "Back-To-School Essentials" commercial and why she thought this commercial is so important to our society. Cook said, "I feel like it's sad that our world has come to this. But I think it's necessary to teach kids that are younger that are unaware of these situations, because we have to be prepared for things like this to happen. I think this commercial is so important because there have been way too many school shootings that have happened and that are continuing to happen so we have to show these." I also asked her if she thinks there should be more commercials like these to spread awareness and she responded, "Yes, but I think there should be different types of awareness commercials. Like for example, commercials that are more digestible and easier to watch. Because I felt that this commercial was very graphic and hard to grasp. But I think it was a necessary video that needed to be shared." I also asked Amie Nguyen, another senior, the same questions and she said, "I think it was a good way to bring awareness to the reality of the dangers students face in our world today. It was a different approach to bringing awareness. It could be sensitive to some groups, however it did a perfect job relaying the message to everyone viewing the commercial. This commercial is so important to our society because it emphasizes how shootings have become normalized, as students in the commercial react normally to the shooting occurring in the background. There's even bulletproof backpacks for sale, if that doesn't show how normalized it is to be in a shooting then something's wrong. She also replied,"I don't think commercials in particular, but I think more social media coverage should be taken to spread awareness. Today's society is all over big social media platforms, and it would be a good idea to spread awareness on those platforms instead. And while we're at it, there should be awareness on how to handle situations where a shooting is involved. It can happen anytime, anywhere, and our people need to be educated instead of sending their condolences."
This commercial has opened many eyes to the unfortunate reality of our society. With going back to school, not only do students have to worry about their grades and essentials, but now they have to be prepared for the harsh reality of having to fend for themselves in case of a school shooter.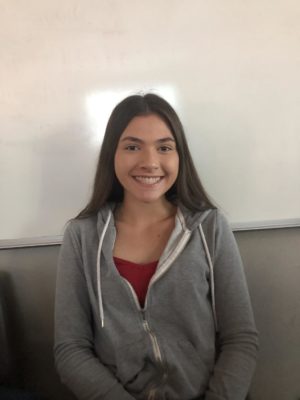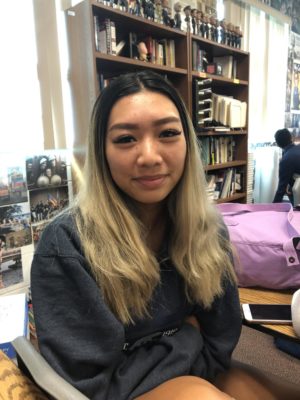 About the Contributor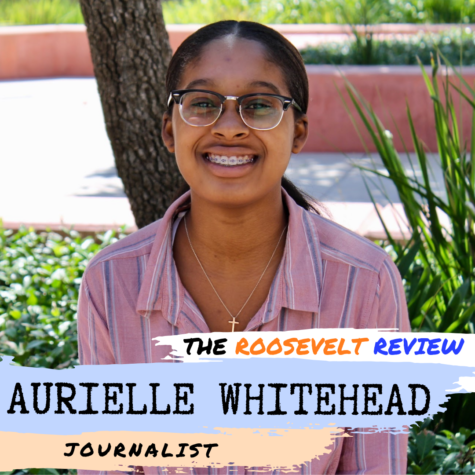 Aurielle Whitehead, Journalist
Aurielle Whitehead is back for her second year in journalism and is now a senior at Eleanor Roosevelt High School.  Aurielle came back to journalism because...