Varsity Football: ERHS Takes Home First Win
Hang on for a minute...we're trying to find some more stories you might like.
This early year, varsity football leaves much to be desired, as each game the team played this year, we've lost each one. This passing Friday home game, against Rancho Mirage was a change in the teams recent losing streak as they took home the first win for the season with a score of 35-24
From Jason Bryant, a senior and receiver of the team, said this when asking how did the team prepare for the game, "We practiced all week trying to execute and be consistent as much as we could."
Andrew Mendoza, the right guard for the offensive line said, "We all played together as a team. We had one goal in mind and that was to get a victory. This will help us gain confidence rolling into league." 
As the victory was the first of the season for the team, I asked Bryant, what he had to say about the first win, and he said, "It wasn't the most ideal win but it's great to say that we won." During the game, there were 2 player injuries, one on each team, causing both teams to take a knee during the game. 
Going forward into the season, Bryant had this to say,  "I think that if we can have the confidence and know we can win, like how we had on Friday, it should hopefully take us a long way."
Mendoza says this about the team for the next game they play, "We need to stay together as a team. Once we trust each other and everyone does their job, then we will be successful." 
From a start of 0-4 to start off the season, to taking the first victory, leaves the question is where the team can go from here, and will the next game that's played will be a victory. 
About the Contributor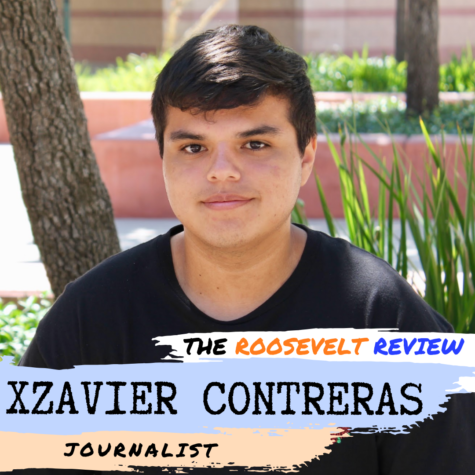 Xzavier Contreras, Journalist
This is Xzavier Contreras, others call him Xz, or it's just used to shorten it because he doesn't like to write it all out. A senior this year at ERHS....