Newest Apple Products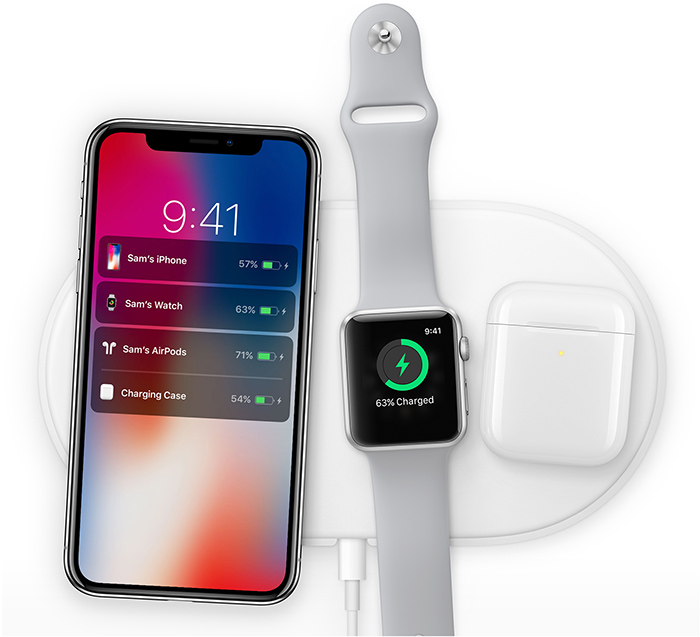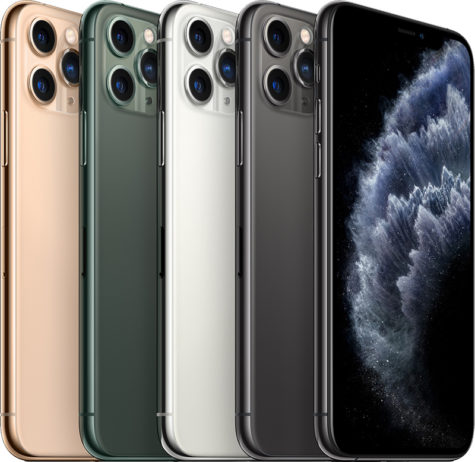 In 2019 we welcome the newest Apple products including the iPhone 11, iPhone 11 pro, and Apple Watch Series 5. With a grand arrival in stores, the newest iPhones and Apple watches have had a prominent stance in the spot light. Going on sale at 8 a.m. local time on Friday, September 20 around the world, the newest Apple products have had a grand launch and has made headlines and has been all over social media.
One of the most popular features on the newest iPhones are their three lens cameras. The newest iPhone camera has a night mode, smooth zoom in's, an ultra-wide lens, and much more. Furthermore, the new iPhone claims to have a longer battery life and a new night-mode setting for better low-light performances. After asking Erick Benas, a senior who attends Eleanor Roosevelt, what are some reason that you would buy the newest iPhone 11, he stated, "On Twitter, I heard that the newest iPhone has a pretty advanced camera and would be better for myself since I enjoy taking pictures and posting on my social media." With the newest camera features within an iPhone 11, it will specifically suit Benas and his yearn for the highest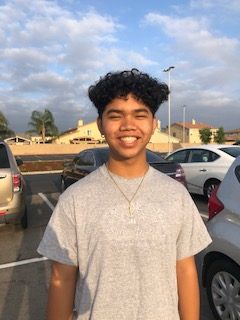 quality pictures for his social media. Moreover, asking Daniel Pineda, a junior on the Eleanor Roosevelt Campus, on what his thought are on the new iPhone 11 and he said, "I am happy with the iPhone I have currently (iPhone X), so I don't really know how Apple can top it with the newest version of an iPhone."
Furthermore, the Apple Watch Series 5 has launched along with the newest iPhone 11. Not only does the iPhone 11 have new internal features embedded within the face of the screen, but it is now even more customizable with new bands and cases. When asking Daniel Pineda if he plans on purchasing the newest watch of the Apple series, he stated, "Usually I'm not as interested with Apple watches, but after seeing the newest features such as recording heart rate, steps and having an interchangeable athletic band, I might have to look int it." To add on, after asking Erick Benas on his thoughts of the newest Apple Watch Series 5, he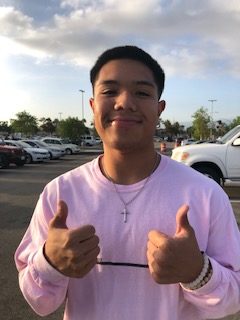 stated "Since I go to the gym and am an athlete, I think that the new and improved fitness features will help me keep track of my health."
The newest 2019 Apple launch has made a prominent presence within social media and all Apple users. With the newest iPhone 11 and Apple Watch Series 5, it has revolutionized and provided all possible services to accommodate to their consumers.
About the Writer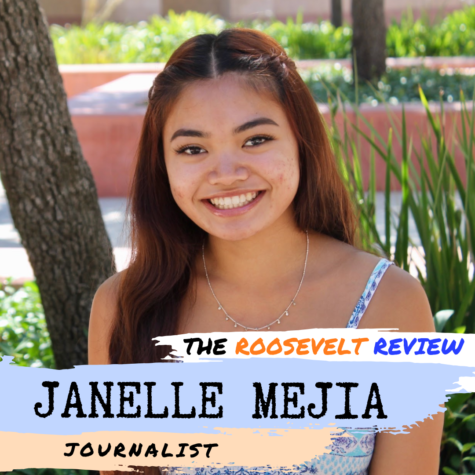 Janelle Mejia, Journalist
Janelle Mejia is a new journalist and a senior at Eleanor Roosevelt. Mejia wanted to join journalism in order to freely write about her school and campus...